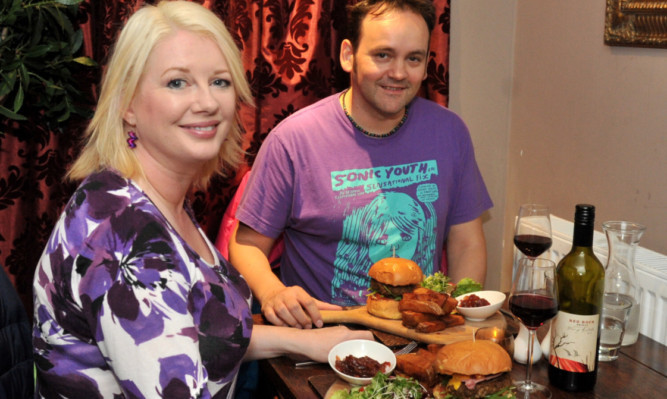 WHEN the post-weekend blues strike, the thing that's guaranteed to put a smile back on my face is a proper sit-down meal as long as I haven't had to cook it myself.
Cue a visit to harbour-side restaurant Sopranos, where I had it on good authority that they make really fine fish and chips.
A warm welcome greeted us and we were shown to a table in the more formal dining room, right around the corner from a selection of squishy sofas and low tables which would be perfect for lunch or an after-dinner coffee.
The menu gives just the right amount of selection there's plenty to choose from but not so much that it's overwhelming.
I went for the goats cheese and toasted pine nut bon bons.
With a quirky name like 'bon bons', I had no idea what to expect, but I was presented with three pleasingly round, golden brown spheres of goats cheese. Lovely and crisp on the outside, the fried exterior gave way to a piping hot, fluffy interior of golden cheese peppered through with lightly toasted pine nuts and a few very subtle, indeterminate spices. They were served on a bed of micro salad, with a bright pink, slightly sweet sauce that offset the sharpness of the cheese really well.
My chum had the soup of the day, which was a thick, intensely rich tomato soup which came with a couple of doorstep wedges of soft brown bread.
My main of posh fish and chips (when that's on the menu I never even consider anything else) definitely didn't disappoint. Cutting through the light, crisp batter revealed flaky white haddock fried to perfection, and the ratio of fish to batter was spot-on. The batter itself was subtly flavoured with just the right amount of lemon and herbs, and the jumbo portion came with two mega-king prawns and a handful of lightly-fried calamari rings dusted with sesame seeds, which were a lovely touch and really added the 'posh' to the plate.
A tower of extra chunky, homemade chips and a generous portion of tangy tartare sauce completed the dish. My only criticism would be that I would have liked more of the rich, velvety pea puree, which seemed to only be there for decoration but in fact really added to the flavour combination.
My friend had the homemade steak burger with chorizo, bacon and cheddar.
When it arrived, I instantly had food envy as the giant burger was served in a shiny brioche bun on a rustic wooden plank with a tower of chips and a large handful of colourful salad in short, it looked incredible. And my friend said it tasted good but not quite as good as it looked. The bun was spread with a tangy mayonnaise-like sauce, which wasn't specified on the menu, and was an unexpected let-down for my mayo-hating friend.
Sampling it for myself, the burger itself also had quite a unique flavour and tasted like it was quite heavily flavoured with herbs and curry spices. While I really enjoyed it, I had been expecting to bite into a more conventional patty. The chef's homemade onion chutney, however, was sticky and sweet and the perfect accompaniment to the herby meat.
After cooking up a storm in the kitchen and successfully managing to blow my post-weekend blues away, the head chef Bobby came out to see if we had enjoyed our meal something he had done with every other table throughout the course of the evening, which I thought was a lovely touch.
With relaxed surroundings, friendly service and perfect execution of my favourite fish dish, Sopranos is certainly somewhere I would revisit.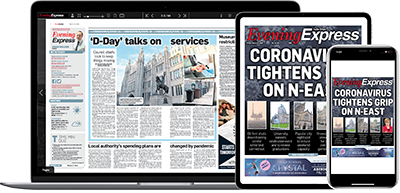 Help support quality local journalism … become a digital subscriber to the Evening Express
For as little as £5.99 a month you can access all of our content, including Premium articles.
Subscribe