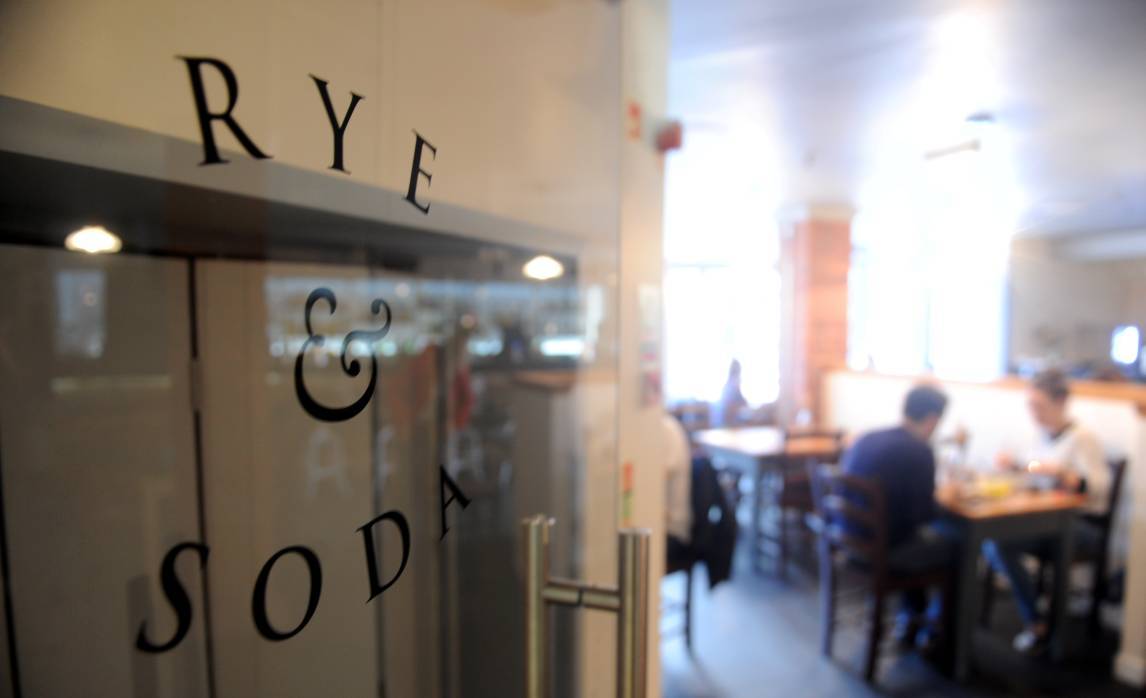 RYE & Soda is just the kind of place I should really like a lot more than I do.
Although any establishment that boasts "craft sodas" has the undoubted whiff of hipster, thankfully it's not off-putting and the vibe is pleasingly relaxed.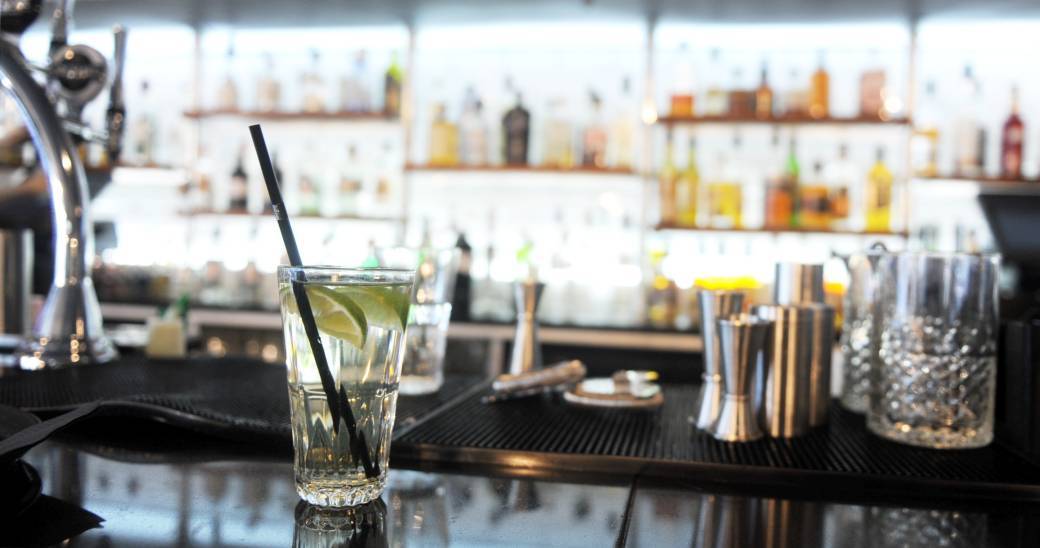 Laid-back conviviality extends to the tapas menu too, happily flying in the face of the current fad for tricked-up lo-fi burgers and hotdogs.
Having said that, one of the first things I spotted on their menu was bread and dips for 8.
Just to be clear, that's 4 for a small basket of three okay-tasting breads and 4 for three reasonably-nice ramekins of dip. I know this is the oil capital of Europe, but I don't know if the student clientele that Rye & Soda are going for will be quite ready to fork out those prices.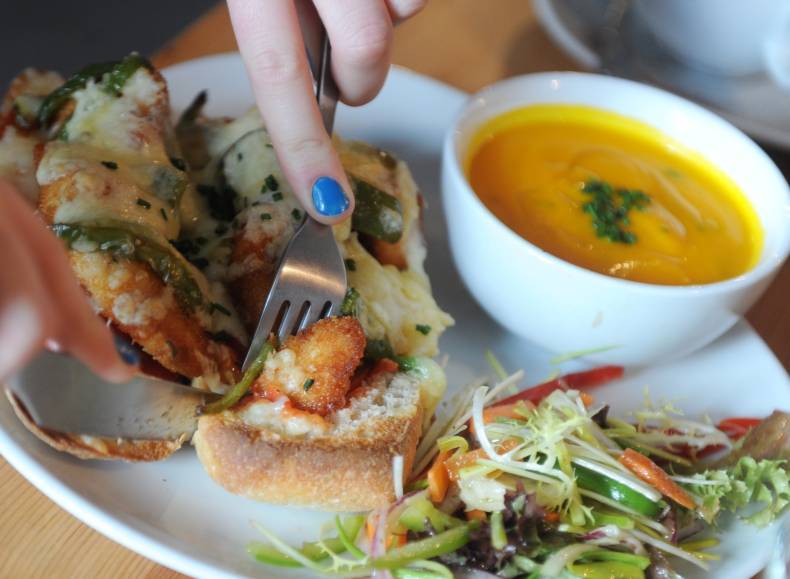 Our waitress recommended that two dishes per person would probably be sufficient, kicking off an intensely delicate round of negotiations with my wife.
Favourites were discarded "if I can't have baby squid, you can't have the smoked venison" and alliances forged "fine, have your croquetas but I have to get the pork loin" etc until we made our final selection.
The first dish to arrive was the pork loin flamenquines (7).
Lean, succulent meat wrapped in salty Serrano ham and coated in breadcrumbs what's not to love?
And love it I did. The accompanying tomato sauce was no slouch either, with the sweet tang of tomatoes balancing out with a big hit of smoky paprika.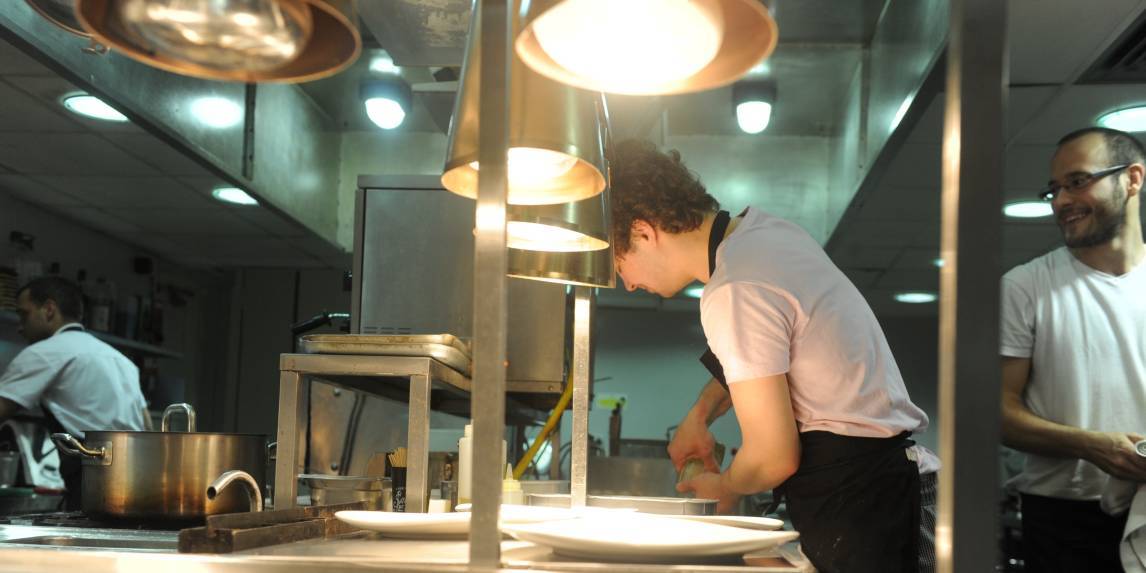 Thankfully the next plate arrived as we were halfway through, which helped me resist the urge to scoff the lot in two minutes flat.
The cod croquetas (9) certainly looked just the part; their perfectly golden breadcrumb coating giving way, in a puff of steam, to creamy potato filling.
The problem was that as my taste buds became accustomed to molten straight-out-the-deep-fryer filling, I couldn't detect any cod flavour whatsoever. Which, when you're paying 9 for five, is kind of crucial.
As I was puzzling the lack of fish our final two plates arrived in unison guinea fowl cannelloni (9) for me, pan-fried sea bass (12) for my wife.
Like the croquetas before it, I had no problems with the workmanship the guinea fowl was cooked well and stayed moist but the gamey flavour got completely lost in the gooey, cheesy pasta and sauce.
The meat, which you don't see nearly enough of on Aberdeen menus, should have been the flavoursome star of the show, but instead it worked only as a texture. In which case why not just use chicken? It would be a lot cheaper.
By now we were both willing on the sea bass to redeem what was becoming a disappointing meal.
As was becoming a bit of a habit with this place, I couldn't fault the cooking of the fish. The sea bass skin was crispy and nicely seasoned and the soft flaky flesh broke apart with the merest flick of a fork.
Unfortunately the golden-coloured Serrano and garlic sauce was too salty for me and a slow-cooked egg (which should have added an unctuous richness to the dish) turned the whole thing stone cold within a minute of bursting the yolk.
I really wanted to love Rye & Soda reading the menu online had me salivating.
But when you're paying sometimes 9 and upwards per plate you can't be as forgiving as you'd like.
The vibe and ethos of Rye & Soda gets my thumbs up wholeheartedly.
The food and the prices, not so much.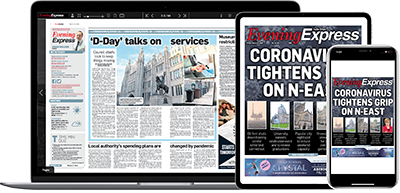 Help support quality local journalism … become a digital subscriber to the Evening Express
For as little as £5.99 a month you can access all of our content, including Premium articles.
Subscribe