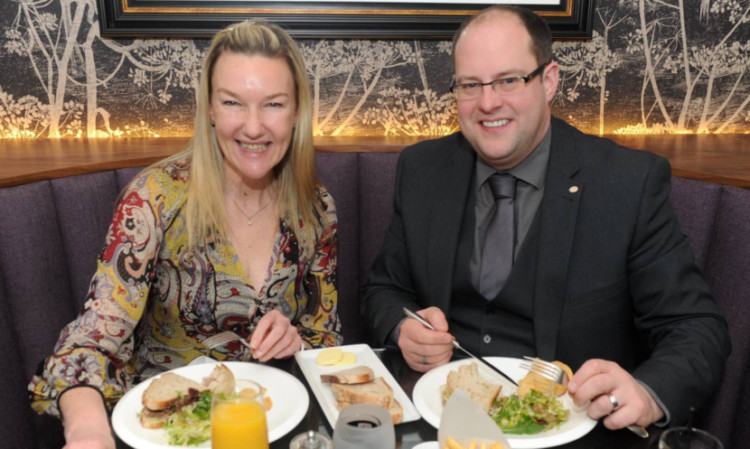 IT WAS one of those lovely North-east days that, not content with offering up unrelenting torrents of rain, really livened things up with gusting winds and sub-zero temperatures.
Stepping into the Hilton Garden Inn after narrowly avoiding being squashed slapstick-style in the automatic revolving doors we looked like a couple of drowned rats.
Thankfully our sodden jackets were taken from us and we were shown to a cosy booth in Native, Nick Nairn's restaurant within the hotel.
The reason it's called Native is clear from the moment you crack open the menu.
With meats sourced from Inverurie and fish landed at Peterhead, Native is all about highlighting the best North-east producers have to offer.
Native was making all the right noises to appeal, especially for a 'celebrity' restaurant a concept I've had problems with in the past.
Not naming names, but the few I've been to were underwhelming at best and left the distinct impression that diners were supposed to marvel in the glow of the celebrity rather than the food on the plate.
The complimentary amuse-bouche of mushroom soup that kicked off the meal also boosted confidence. Full of deep, rich, earthy flavours and livened up with a touch of tarragon, it was a real winter warmer.
Just as comforting was my starter of slow braised pork belly, hand-dived Orkney scallops, crispy black pudding and apple sauce.
The pork belly always a good test of a chef's skill was perfectly cooked. With soft, unctuous fat, tender meat and a curl of salty crackling, it was faultless.
Add to that a lightly golden seared scallop and a spicy deep-fried black pudding bon-bon, this was a dish I virtually inhaled rather than savoured slowly.
My wife was just as impressed with her starter which was to freshness what mine was to heartiness a pleasantly thick slab of smoked salmon heaped high with peppery watercress, batons of apple and a punchy (but not too punchy) horseradish cream.
For main I ordered the pan-fried Peterhead lemon sole, which I was a bit disappointed to discover did not come with any sides.
I don't think I'm being a grippy North-east native to want tatties and/or veg included in a dish that's costing me 18 to start with.
So I (grudgingly) plumped for butter mash and green beans and shallots adding a not inconsiderable 6 to my bill.
My wife also had a bit of a moan with her spiced fillet of Inverurie pork. While it did come with a vegetable side creamed savoy cabbage there was no mention of potatoes, so she ordered a 3 side of parsley buttered new potatoes.
So it was a bit annoying when her dish arrived it featured a previously uncredited fondant potato.
If it's on the plate, put it on the menu please.
Okay, quibbles out the way, what about the food?
My sole was exceptional otherwise.
The flesh pulled off the bone with barely a flick of the fork and the accompanying salty capers give the dish a real zing amid the nutty brown butter.
My wife would have preferred her peppercorn sauce to have had more of a bite, but the pork's subtle Asian flavourings really worked well and didn't overpower the meat.
And, despite her initial gripes, she raved about the new potatoes, which tasted as through they'd been pulled from the soil earlier that evening.
Stuffed, but raring to try another dish, I ordered the "Three Chimneys" warm marmalade sponge pudding with Drambuie custard.
Named after the famed Skye restaurant, this was supremely stodgy (and I mean that in the best sense).
Aside from a couple of quibbles about the pricing strategy, there was little to complain about at Native and it genuinely doesn't feel like a generic celebrity restaurant.
Nick Nairn might not cook here every night of the week, but there's a level of care and attention with all aspects of the food that feels authentically his.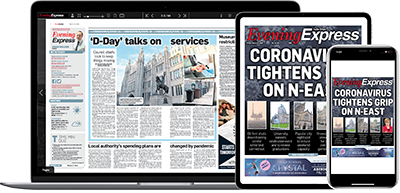 Help support quality local journalism … become a digital subscriber to the Evening Express
For as little as £5.99 a month you can access all of our content, including Premium articles.
Subscribe