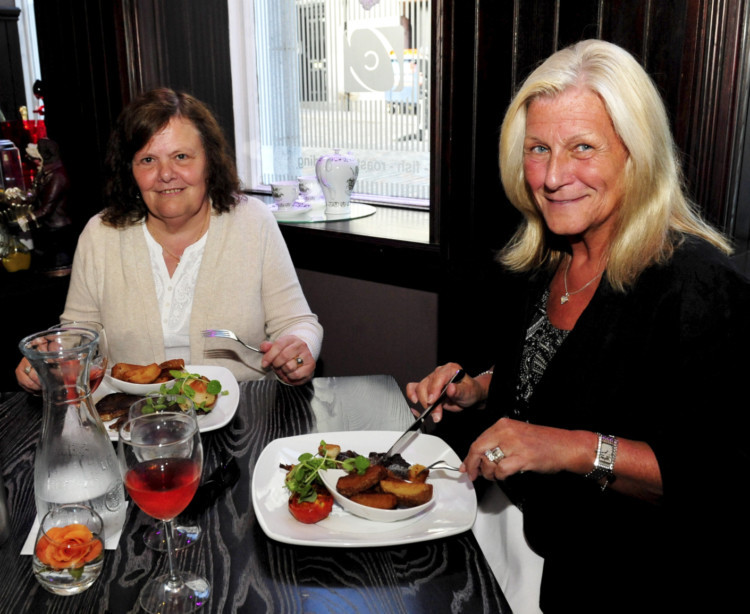 YOU'D have to be half mad to dream up a wonderful wonderland such as the Carmelite.
Situated in the city centre's Merchant Quarter, you'd never believe that a restaurant in Aberdeen could make you feel quite so far away from home.
As I entered the Carmelite I felt as if I'd just stepped into a cool, classy, yet casual bar in NYC.
Aberdeen's glitterati were already there dressed up to the nines, and even though I wasn't in my glad rags I still felt comfortable and welcome in one of the city's finest spots.
I lapped up the restaurant's fun and funky atmosphere as I watched the Mad Hatter stroll by my table followed by a waitress serving food on a guitar no I hadn't gone as mad as the Mad Hatter himself.
And I hadn't just bumped my head after falling down a rabbit hole although in Aberdeen's streets it was probably more likely to be a pothole if anything.
What I had in fact seen was the staff catering to two groups of midday party goers who were experiencing the restaurant's Mad Hatter's Tea Party and Rock and Roll Dining drinks packages.
Bizarre as it may sound, I was impressed with the restaurant's out-of-the-box thinking. Even though I wasn't part of the party myself it was a great spectacle to see as I waited for my grub to arrive.
I had invited my dad Hamish to join me for a meal. While he is on a gluten-free diet, I'm a pollo-vegetarian so if a restaurant can cater to us two fussy so and so's then it gets one big thumbs up.
For starters my dad opted for his favourite, a classic prawn martini.
It arrived promptly alongside my rather quirky applewood cheesecake.
My dad's dish was exactly as it said a classic. The prawn cocktail was served inside a martini glass and the fresh salad and prawns were dripping in a Marie-Rose sauce.
Surprisingly the glass held a fairly generous portion and the sauce had just the right amount of tang.
My mild cheddar cheesecake was extremely creamy but a bit too rich for my liking. Nevertheless I finished it off because the pasteurised cheese was balanced out with the spinach puree.
The only thing I didn't finish off was the warm oat and poppy seed crisp. The rest of the meal was served cold and the warm mix just didn't seem suited to the dish.
As we enjoyed the husky tones of the pianist's singing, my dad and I tucked into our mains.
I was looking for something light so I chose the avocado and Stichelton blue cheese salad.
I also added some grilled, sliced chicken breast.
Sadly, I was disappointed with my main.
If it hadn't been for the succulent and juicy chicken, the dish was pretty much just a bowl of leaves.
There wasn't even a fancy dressing to make it even a teeny bit exciting.
However my dad did enjoy his beef steak burger. The burger was thick and juicy although he opted for it without the bun.
It came with a tongue tingling relish and the skinny chips were freshly cooked with a nice crispy crunch.
The only downside for him was the melted cheese which smothered the burger. He found it to be a bit overpowering.
But all in all the wee gem of a place is definitely worth a visit as the Carmelite gives a fresh and vibrant contribution to Aberdeen's dining scene.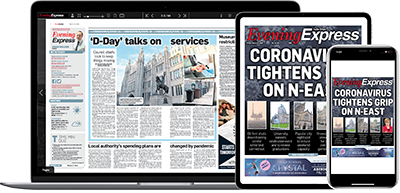 Help support quality local journalism … become a digital subscriber to the Evening Express
For as little as £5.99 a month you can access all of our content, including Premium articles.
Subscribe