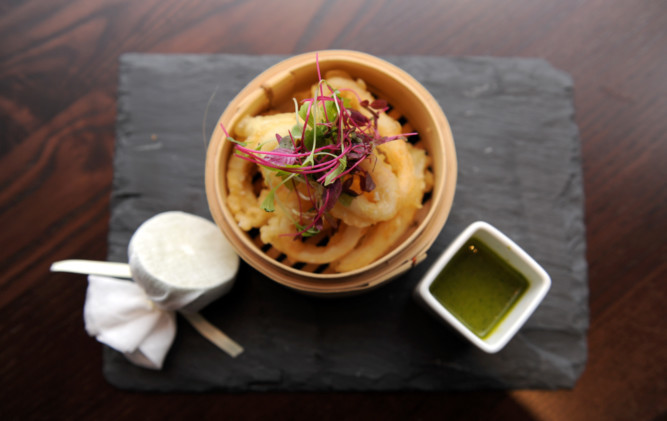 IF THERE is anywhere more beautiful and calming and generally good for your soul than Deeside in autumn, I have yet to find it.
And there's one spot that is particularly special in its almost spiritual stillness, where the River Feugh meanders into the River Dee against a backdrop of rolling hills.
This, one of my favourite places on the planet, has the added advantage of having the grand old Banchory Lodge hotel sitting right there.
But while the scenery is timeless, the hotel has had a bit of a facelift since last I was there.
What's this? Funky decking outside where you can sit and enjoy the view.
Wait a minute, where's the wee reception bit? What's this elegant bar doing here?
Hold on, friendly smiley staff with nifty tweed waistcoats? Where's the snooty bunch that cast a vaguely disapproving eye if you were in jeans and Converse?
And the Sunday menu? A sort of bistro-slash-pub-slash-roast-dinner offering with colourful eye-catching drawings, picked up on the placemats?
What the devil's going on? Change, my friend, change.
And as our family group grandparents on both sides with us settled in the elegant and still posh dining room, I realised it's change for the better.
To reach for a hoary clich, there was something for everyone on the aforementioned menu.
Grampa went all traditional with the roast Scotch beef dinner.
Nana, up visiting from Englandshire, couldn't see past the battered haddock, while Mrs B chose the BLH Angus beef burger and our littlest diner had homemade fish fingers.
I was the problem one in the bunch. I wanted the lamb stovie cake. I also wanted the poached eggs on a toasted muffin with its spinach and ham. Actually, no. Goan fish curry, that's what I wanted. What's that? My order. Eh, steak, egg and chips, please. Phew.
This was an awesome plate of thick steak, topped by the most perfectly fried egg I'd seen in a while, being kept company by a wire basket of skinny fries.
Trust me, this lot tasted as good as it looked, with the yolk breaking nicely for chip-dipping purposes, while nicely coating the tender, juicy steak that was already bursting with flavour. Food for the soul as much as the view outside.
I wasn't the only one mmmm-ing over my lunch. Grampa's roast beef turned out to be what looked to be two huge sirloin steaks that were almost daunting in size. With nicely judged veg of kale and green beans and a crunchy Yorkie, this was a feast. That said, more roast potatoes and gravy would have helped.
Nana's haddock was a masterclass in how to cook fish. Crispy beer batter, with little grease, held firm, flaky haddock that tasted so fresh it could have been brought up the Dee in a boat from the harbour.
The same fish was present and correct in our wee one's fish fingers which were closer to goujons in reality. The same care and attention was lavished on her dish as on the adults always a good sign.
Meanwhile, Mrs B was lovin' it with her burger. It was dense and meaty, peppery and lightly salted, aided and abetted by a layer of sweet, salty bacon and sharp tangy cheese. It didn't last long.
For a mix and match family outing, with mix and match tastes, this was a mix and match winner of Sunday lunch. And the only thing that would have made it perfect would have been being in one of the most beautiful spots on the planet. Oh, wait a minute … that was perfection then.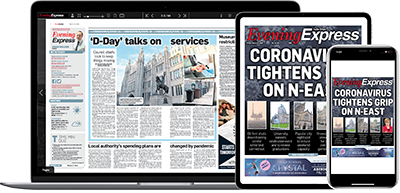 Help support quality local journalism … become a digital subscriber to the Evening Express
For as little as £5.99 a month you can access all of our content, including Premium articles.
Subscribe