Record levels of electricity have been generated from renewable sources in Scotland, figures show.
Wind turbines generated the equivalent of 98% of all Scotland's electricity demand in October, according to new analysis.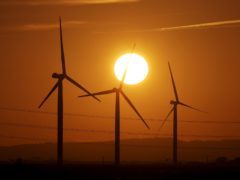 Wind farms could become a greater energy source as global warming creates blowier conditions across Britain, a study has found.