A north-east cancer charity has encouraged residents to support its shops during the festive period.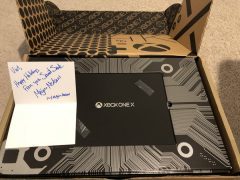 A lucky Reddit user has shared the remarkable haul he received in the website's online gift exchange scheme, after he was paired with a director of Microsoft's Xbox Live gaming network.
A cancer organisation is lending its support to a national campaign that is encouraging Secret Santa shoppers to make more use of charities this festive season.