A famous actor and comedian has given his support to an Aberdeen-based children's charity campaign.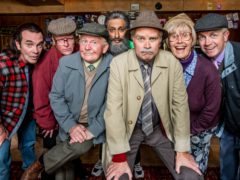 Still Game fans will get to see the final series of the comedy show when it airs on the new BBC Scotland channel in February.

A north-east rugby player has been reunited with the teammates who saved his life after his heart stopped for seven minutes.