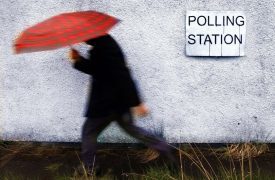 Voters may be more likely to switch their vote from Democrat to Republican if it rains, research has shown.
1. Reception - Ballot boxes are received at the count centre from polling stations.
Residents across the North-east were set to visit polling stations today to elect a new batch of councillors.