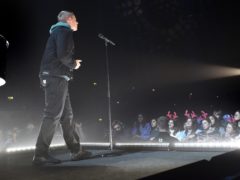 Dermot Kennedy is celebrating after his debut album, Without Fear, topped the UK charts.
Premier League referee Mike Dean helped Australian golfer Whitney Hillier score a hole-in-one at the Mediterranean Open.
In a match against Arsenal when 18-year-old Marcus Rashford scored twice for Manchester United and set up another, the greatest moment was definitely Louis van Gaal dramatically throwing himself to the ground.