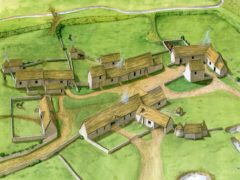 Medieval peasants mainly ate stews of meat and vegetables, along with dairy products such as cheese, scientists have found.
Today you're most likely to find people kicking up a stink on social media.
New technology has revealed an ancient book owned by Henry VIII was not intended for the royal elite but was in fact a tool for teaching.