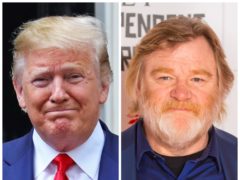 Brendan Gleeson will play Donald Trump in a TV miniseries.
Former FBI director James Comey describes President Donald Trump as "unethical" and "untethered to truth" in a new book.
Donald Trump has hit back at a sharply critical book by James Comey, calling the former FBI director an "untruthful slime ball".