Scottish Labour has announced a plan to encourage investment in Scotland and "rewrite the rules of our economy".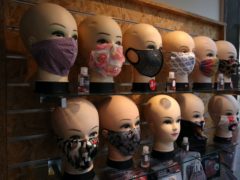 Restrictions across the north of England may be pushing down the growth of the coronavirus epidemic, the leader of a large-scale Covid-19 study has said.
Early results from the largest Covid-19 study in England show around one in 200 people were infected with coronavirus.