An Aberdeen man's debut book featured as Amazon's No 1 health and fitness publication on its release day.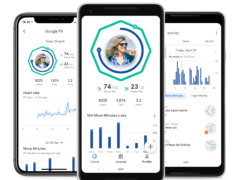 Google has redesigned its fitness app as it looks to redefine the "10,000 steps a day" exercise goal currently used by many fitness trackers.

Snap Fitness 24/7 has opened a new gym in Aberdeen.