More than a third of patients successfully cured of tuberculosis (TB) have developed permanent lung damage, according to new research.
Shingles helped drugs giant GlaxoSmithKline beat expectations as the company revealed sales of its vaccine for the disease soared.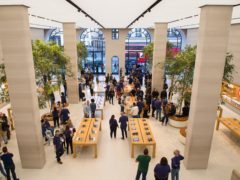 Tech giant Apple has been named the best company to work for in the UK, with staff praising an "enjoyable" work culture, good rates of pay and free or discounted goods.