A north-east council has proposed a change in the way green spaces are created and maintained to increase biodiversity.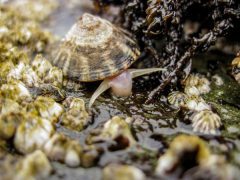 Plant eating animals have been shown to help their fellow critters survive sharp changes in temperature, offering some hope for defending sea creatures against climate change.
A pioneering North-east scheme has celebrated 20 years of promoting eco-friendly campaigns.