Bernardo Silva is confident Manchester City will ride through their defensive injury woes.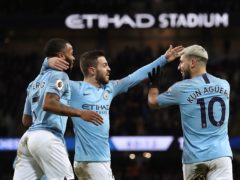 Manchester City and Liverpool dominate the shortlist for the Premier League's Player of the Season award with Chelsea's Eden Hazard the only man on the seven-strong list not to play for either of the title challengers.
Manchester City took a potentially decisive step towards retaining their Premier League title with a vital and hard-fought 2-0 derby win over Manchester United.