England have added Ben Stokes to their squad for this weekend's third Test after his acquittal at Bristol Crown Court.
Stokes, cleared of a charge of affray on Tuesday lunchtime, was not in the 13-man squad England announced the previous day to face India at Trent Bridge.
But within two hours of the end of his court case, the England and Wales Cricket Board issued a brief statement which read: "Ben Stokes will now join the England squad for the 3rd Specsavers Test against India, which starts at Trent Bridge on Saturday."
An independent Cricket Discipline Commission disciplinary investigation into the behaviour of Stokes and team-mate Alex Hales – which acts under the auspices of the ECB – was put on hold last September, while court proceedings took precedence.
But in its statement, the ECB confirmed the CDC will soon resume its deliberations.
It added: "Now that the legal proceedings have concluded, the disciplinary process for Ben Stokes and Alex Hales can be scheduled by the Cricket Discipline Commission.
"Considerable detail has been heard in this week-long court case and, in due course, there will be a range of matters for the board to fully consider."
Stokes was cleared, alongside co-defendant Ryan Ali, following the late-night events 11 months ago – when a fight broke out in the street outside a Bristol nightclub.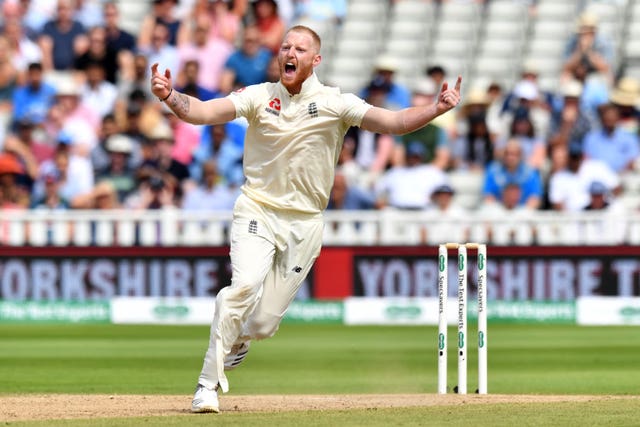 England subsequently ruled their premier all-rounder out of the remainder of the ongoing one-day international series against West Indies and then last winter's Ashes – before his return during the tour of New Zealand.
The 27-year-old stayed in the team this summer, apart from a spell out with a hamstring injury, until he had to miss last week's Lord's Test victory over India – because of a clash with his court case.
He is now on course to return to help Joe Root's hosts as they bid to extend a 2-0 series lead, with three more matches to play.
Stokes' solicitor Paul Lunt, in a statement read out after the England all-rounder was cleared, said: "Now that the trial is over, Ben is keen to get back to cricket being his sole focus."
Former England captain Michael Vaughan was among the first to react to Stokes' acquittal.
Before the ECB statement was published, writing on Twitter, Vaughan urged England to clear him to play again as soon as possible.
He wrote: "I think the fact he missed the whole of the Winter in Australia is punishment enough for Ben Stokes .. I personally think now he has been proven to be Not Guilty he should be allowed to play."
Stokes' team-mate Jonny Bairstow also voiced his hopes, in advance of the ECB's latest announcement, that he and Stokes would be playing together again soon.
He told Sky Sports News: "It has been a long 10 months for him and his family.
"I'm delighted and hope we can see him back in an England shirt very soon."
Stokes' county club Durham issued a one-line statement confirming he will not be available for their Vitality Blast fixture on Friday – at a time when he will instead be preparing with England in Nottingham on the eve of the Test match.
The Professional Cricketers' Association published a statement too, confirming its ongoing support as required by both Stokes and Hales.
It read: "The Professional Cricketers' Association has been monitoring the recent trial involving Ben Stokes, and we are of course aware of the outcome of the case.
"As with any of our members who face difficult situations, we provide the appropriate assistance.
"We have been working with Ben and his legal team over the last 10 months and have provided our support throughout.
"The PCA will continue to provide that support to Ben and Alex Hales including during the disciplinary proceedings."