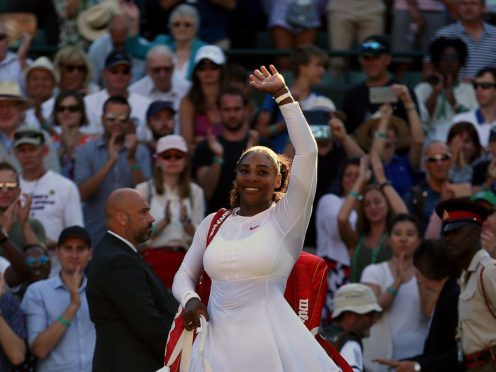 Snapchat has launched a new Bitmoji Lens to celebrate Wimbledon that enables users to game a virtual game of tennis with Serena Williams.
The seven-time Wimbledon champion appears as a Bitmoji version of herself in the Lens, which is now rolling out to Snapchat users worldwide.
The photo-sharing app said the mini-game revolves around users moving their Bitmoji across the court to return Serena's serve, with the pace of serve increasing with each new level reached.
The social media platform said it was the first time they had collaborated on a 3D Bitmoji Lens.
The animated avatars can be used for range of filters and lens within the Snapchat app, and their popularity has seen other platforms experiment with versions of their own.
Earlier this year, Samsung introduced AR Emoji to its Samsung Galaxy S9 at the launch of the smartphone, which used facial recognition to create an emoji version of the user.
Late last year, Apple also unveiled their take on the subject – introducing Animoji on the iPhone X, which used face-tracking technology to enable users to animate the faces of 3D emoji.