Tom Daley won his fourth Commonwealth Games gold medal before Jack Laugher completed a Gold Coast hat-trick with his fifth on Friday night.
Daley and Dan Goodfellow won the men's synchronised 10-metres platform event for England before Grace Reid claimed Scotland's first diving gold medal in 60 years by winning the women's one-metre springboard title.
Laugher and Chris Mears, the Olympic champions, then triumphed in the men's synchronised 3m springboard, successfully defending the title they won at Glasgow 2014 to give Laugher a third gold from these Games.
"Today's been one of the best in English diving history," said Laugher, the individual 1m and 3m springboard champion.
"I've dived brilliantly over these past three days, but it hasn't been easy at all.
"When you're Olympic champion, Olympic silver medallist, world medallist, people expect you to win. That's difficult. To have all those pressures and to deliver, it feels brilliant."
The English pair scored 436.17 as silver went to Canada's Philippe Gagne and Francois Imbeau-Dulac (415.23) and bronze to Australia's Domonic Bedggood and Matthew Carter (408.12).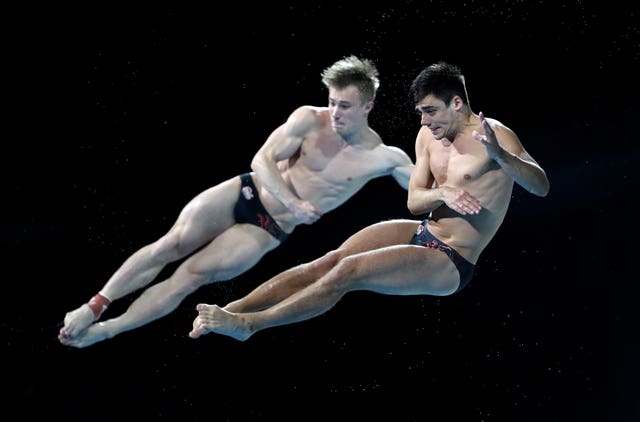 Mears, now a synchronised specialist, felt a responsibility to step up and help Laugher, his best friend and housemate, complete his treble.
"It's what I came out here to do," he said.
"I was pretty nervous coming into this. I felt a lot of pressure being Olympic champion, previous Commonwealth champion, to bring it out of the bag and not let my mate down for the big triple."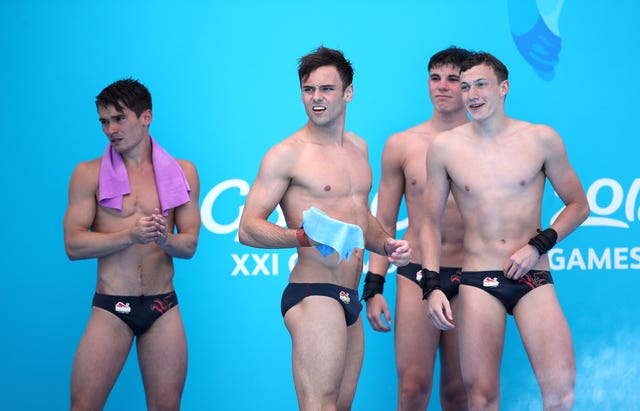 Earlier Daley and Goodfellow, the Olympic bronze medallists, were relieved to take gold ahead of England team-mates Matthew Dixon and Noah Williams.
The relief was heightened as Daley has been struggling with a hip problem which has seen him withdraw from Saturday's individual event.
Goodfellow, 21, fluffed the pair's final dive – a forward 4½ somersaults – and feared victory had been handed to the junior pairing of 18-year-old Dixon and 17-year-old Williams.
But the points cushion was enough for victory, by less than six points.
Daley had been trying numerous tricks to prepare his body for competition – "compressions, ice, cherry juice, eating lots of things with turmeric and fatty oils like fish," he said – but it was adrenaline which got him through.
He said: "The funny thing is in competition you don't feel a thing."
Reid, Daley's usual mixed synchronised partner for Great Britain, added gold for Scotland.
James Heatly on Wednesday became Scotland's first diving medal winner since his grandfather, the late Sir Peter Heatly, in 1958, in the equivalent men's event.
And Reid on Friday won with a score of 275.30 points to become Scotland's first female diving medallist.
Silver went to Georgia Sheehan with 264.00 and her Australia team-mate Esther Qin took bronze.
Reid, competing at her third Commonwealth Games after making her debut in Delhi aged 14, said: "I just loved every second of that. That was unbelievable.
"Seeing as this was my third Commonwealth Games, I actually came in with quite a lot of pressure on my shoulders.
"I haven't been sleeping and eating as much as normal because I have been really nervous. Experience came into play and I went into autopilot this evening."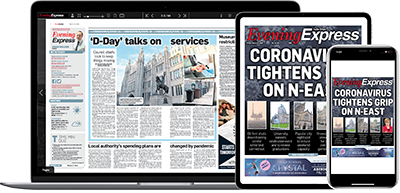 Help support quality local journalism … become a digital subscriber to the Evening Express
For as little as £5.99 a month you can access all of our content, including Premium articles.
Subscribe