Joe Root insists he cannot afford to start feeling sorry for himself – even as England's worries deepen before the second NatWest Test.
Root must navigate further uncertainty over the availability of Ben Stokes, facing a late fitness test after scans on his sore hamstring, as England seek victory over Pakistan to avoid a third successive series defeat.
Root has given his full support to coach Trevor Bayliss, and the players at their disposal, to arrest a worrying slide.
England simply need everything to go right in Leeds – yet already, Stokes' injury means they have another obstacle to overcome.
Without the key all-rounder, Sam Curran may make his debut – two days before his 20th birthday.
Either way, Root could perhaps be forgiven for ruing his luck, but he is not about to do that.
"There is no place for 'poor me's' in international sport," said the Yorkshireman, whose team have lost six of their last eight matches – including a 4-0 Ashes trouncing.
"Sometimes you're a little low on confidence after a difficult winter – you've got to get over that.
"It's very easy to feel sorry for yourself when things aren't going well.
"(But) you look at the best players in the world, best captains in the world, I'm sure they have the approach of going out there and being determined to put it right – maybe being a little bit stubborn at times and maybe wanting to prove a point to certain people.
"I think that can be a really good driver for all the guys."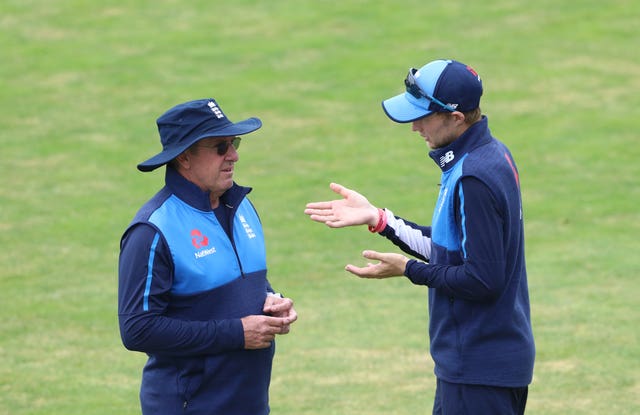 Bayliss has acquired his critics of late, but Root said: "I love working with Trev. I don't see why there is need for a change.
"We've been below par the last six months, and I think the easy thing is the knee-jerk reaction – change everything completely."
Root has no doubt England have the collective ability for dramatic improvement.
"Look at the players we have got – you tell me that Ben Stokes isn't a world-class player, that can win the game with bat and ball," he said.
"Look at Dawid (Malan), the way he played in Perth. That's an unbelievable Test match hundred against a really good attack.
"There's plenty of evidence we have the players – it's just doing it consistently well over a long period of time.
"I have full confidence in that group. We have everything we need."
Root admits his exasperation, but has yet to lose his cool.
"I wouldn't say I'd ever throw a cup of tea at anyone," he said. "Obviously I'm disappointed. It's frustrating.
"It's just going out and proving it to ourselves, more than anything, and doing it consistently. If we do that, I think we'll fly – we'll go places quite quickly.
"That's what I want from the guys, to stand up and be counted this week and show how important it is to play for England."
He was seen in animated discussion with Stuart Broad before England's practice session – but quickly dispelled any theories that the strike bowler may be about to lose his new-ball status, or even his place.
Root said: "We were just being quite honest and talking about where we need to get better as a group.
"It wasn't a one-on-one chat on where he's at or anything like that."
Broad lost his way during last winter's Ashes, but appeared back to form until an off-colour performance in a nine-wicket defeat at Lord's against Pakistan.
Root added: "He looks like a completely different bowler, and I look at last week as an off-week.
"I see this as a great chance now to be back at his best."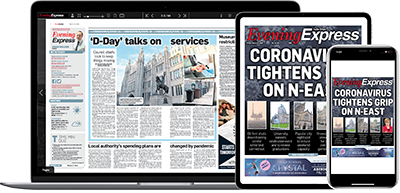 Help support quality local journalism … become a digital subscriber to the Evening Express
For as little as £5.99 a month you can access all of our content, including Premium articles.
Subscribe