New Derby boss Frank Lampard insists he will be his own man after being appointed at Pride Park.
The 39-year-old former England and Chelsea midfielder was unveiled on a three-year contract on Thursday.
He has worked under Claudio Ranieri, Jose Mourinho, Carlo Ancelotti, Luiz Felipe Scolari, Guus Hiddink and Manuel Pellegrini during a glittering playing career.
But the 39-year-old vowed he will not be a mini Mourinho or a Ranieri replica.
"I'm my own person, I'm not a clone of any one manager I had. I'll make my own judgements. I'll be open," he said.
"I'm a young manager, freshly retired. I know the needs of the dressing room and I'll open up that relationship quickly. It's a blank canvas. I'm a hard worker and I'll bring that here.
"I've thought about it a lot and thought about it through my career as I've had the pleasure of so many great managers, tried to take everything on board and incorporate that."
Lampard, Chelsea's record goalscorer, retired from playing in 2017 and had been working as a pundit for BT Sport, but always had a desire to return to the sharp end of the game.
"I was a player and I took stick for 20 years, it's part of the territory. You can't take away the love that we have for wanting to succeed," he said.
"I've had 18 months away, which has been great for me, but I still had the desire to manage, to work at the cut-throat end, which has been there since I can remember. I missed that."
Lampard won every major club honour during a decorated playing career, while he also earned 106 caps for England, scoring 29 goals.
Lampard follows former England team-mate Steven Gerrard into management after Gerrard joined Rangers in May, becoming part of a new breed of British bosses.
"I'm excited to be of a generation of young managers," he said.
"I think in England and Britain we have possibly been behind in the modern day.
"I think we have seen it in Germany and Spain possibly ahead of us, but from my own point of view – and I think this is probably a general rule – we have worked under a lot of different styles of managers and that should only help you gain knowledge.
"The merry-go-round of older managers aren't going anywhere either.
"I don't think we should fight against them, you need to just prove yourself capable."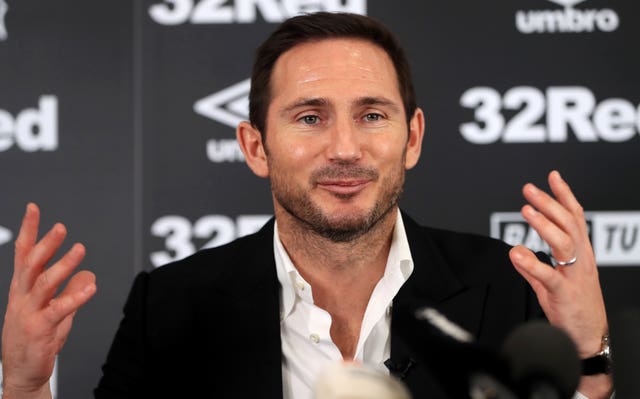 Lampard will have to work within Derby's cutbacks as they trim their spending, but owner Mel Morris believes he can handle the cost-cutting.
"It's impossible to spend at the level we have," he said. "It's time to bring the house in order in that regard.
"It's why Frank was a stand out candidate, he can manage the blend and inspire the players we have."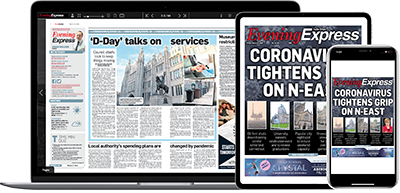 Help support quality local journalism … become a digital subscriber to the Evening Express
For as little as £5.99 a month you can access all of our content, including Premium articles.
Subscribe