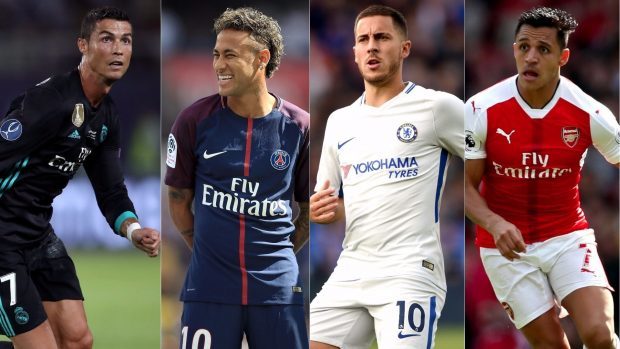 The football season is well and truly under way, meaning that by now Fifa 17 feels just a little bit dated.
Alongside squads being out of date there's also the small matter of players being criminally underrated, N'Golo Kante was given just an 81 rating when EA Sports' flagship football game was released last year, but that's all about to change.
The full list of player ratings for Fifa 18 has now been released by EA, and just one Premier League player features in the top 10.
Here's a look at the top 20 in Fifa's latest game, and how much their attributes have changed.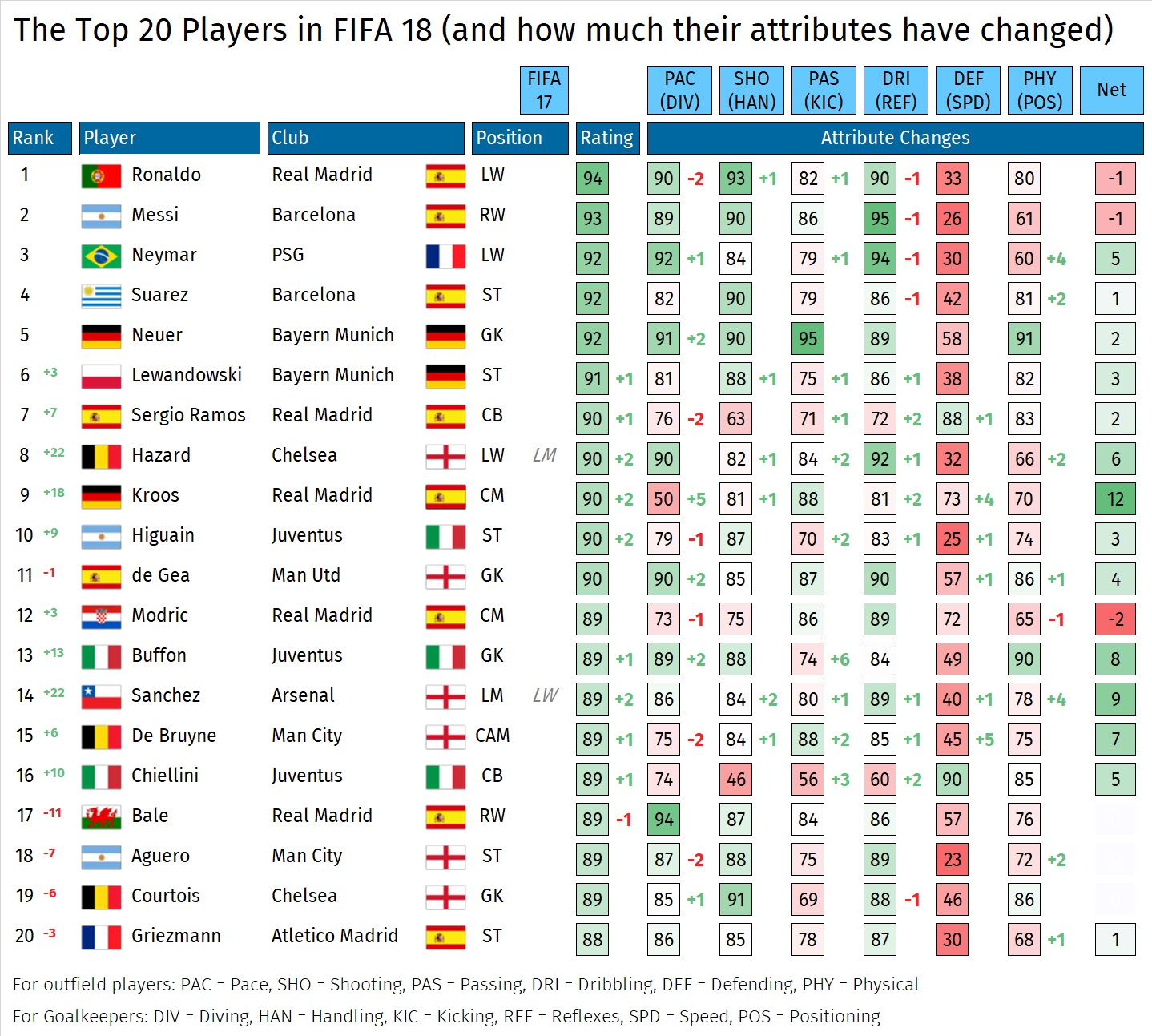 Unsurprisingly Ballon d'Or winner Cristiano Ronaldo is top of the tree once again, despite suffering minor decreases in his pace and dribbling stats.
The Real Madrid star sits one place above arch rival Lionel Messi, although both players, undoubtedly the world's best, have experienced a net decline in their attributes. At 32 and 30 respectively that's probably to be expected.
Eden Hazard is the Premier League's only representative in the top 10 and, while Gareth Bale is proudly representing Wales at 17, no English players make the top 20.
La Liga, meanwhile, is represented the most with Sergio Ramos and Toni Kroos both new additions to the top 10, and Juventus' Gonzalo Higuain joining them as the only new faces in the elite group.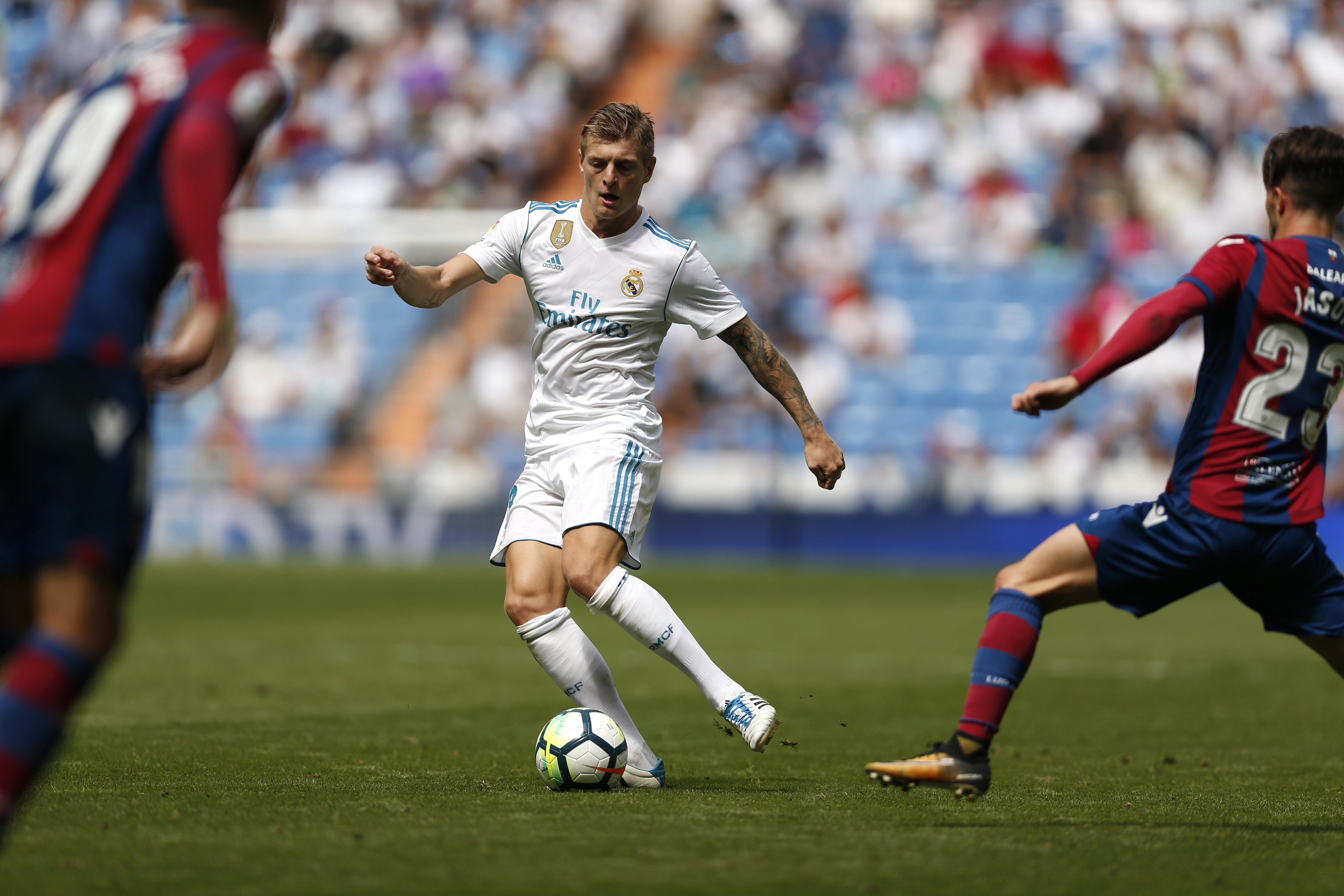 Bale has seen his overall rating drop by one despite there being no decline in his attributes.
In good news for Arsenal fans Alexis Sanchez's overall rating has shot up by two, thanks in large part to his increased shooting and physical stats while Mesut Ozil, despite dropping down one rating overall to 88, is still better in the game than Andres Iniesta and Paul Pogba, among others.
Manchester United's number six, incidentally, has been downgraded by one despite receiving four in-form cards during last season.
Elsewhere, outside of the top 20, it's a Premier League player who's made the biggest leap up the rankings inside the top 100 since last season.
Chelsea's Kante has jumped from 81 to 87, putting him at 35 in the rankings and one above international teammate Pogba.
Continuing the downward trend for Manchester United players, Zlatan Ibrahimovic has dropped from seventh in the list to 30th, but is still ranked an 88 overall, with the biggest hit coming to his pace. He's now a pretty poor 65.
But, as the oldest outfield player in the top 30, he can still be proud.
And it's not all bad for the Red Devils. With Romelu Lukaku, United have the striker EA rates the world's ninth best, and the Premier League's third best behind only Ibra and Sergio Aguero.
The 24-year-old is sitting one place ahead of Harry Kane and has gone up by two, from 84 to 86 – so United fans should have more than enough firepower on this year's game.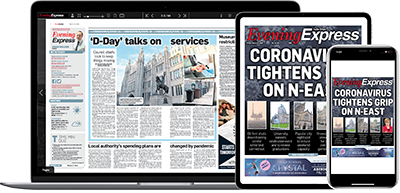 Help support quality local journalism … become a digital subscriber to the Evening Express
For as little as £5.99 a month you can access all of our content, including Premium articles.
Subscribe