Gareth Southgate is ready to drop the age of England's "youth club" even further in the pursuit of progress and success.
Sunday saw a memorable year come to a fitting conclusion against the side that ended the Three Lions' remarkable run to the summer's World Cup semi-finals.
Croatia threatened to prove the scourge of England once again, only for Southgate's side to dig deep and show resilience that belied their inexperience to secure a 2-1 win and reach the finals of the inaugural Nations League.
Even Southgate could not have envisaged the year going quite so well, with his focus on developing young talent paying off in spades – an approach he will stick with in 2019 and beyond.
"We track them all," the England boss said of the younger players coming through.
"One of the most important things we can do is be right on the button with every player who is playing, how they are progressing and where they might fit in with what we are doing. They are all pushing.
"Whenever I see teams that win the league, the only way they can really start that challenge again is to add a couple of new players.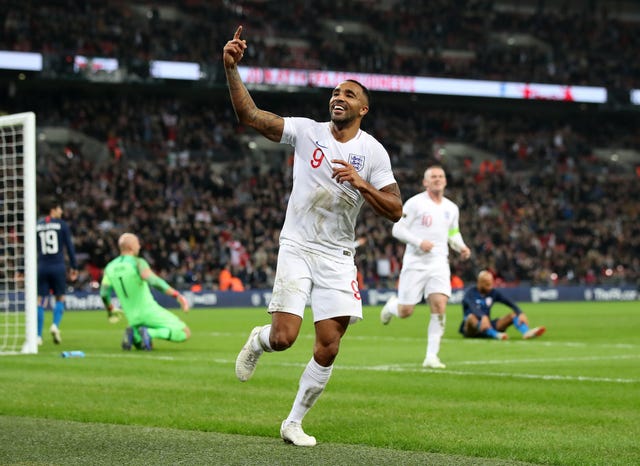 "So, whenever we bring a new player in, that player is excited by it, but the other players also want to prove themselves to that player.
"They know there is competition and the last four games everybody has played well.
"That is a lot of credit to everybody in the camp because they make that settling-in period a comfortable one.
"I am sure if you speak to Callum Wilson or Jadon (Sancho) or the others that have just come into this camp or the last one, they feel comfortable.
"That can be an ordeal and then you can't go out on the pitch and play. That camaraderie and that atmosphere is very important to what we are doing."
Southgate believes 2018 showed that England "mustn't be weighed down by previous beliefs", while gone are the days when joining up with the national team appeared more of a chore than a privilege.
"We want them to enjoy wearing the shirt," the former England defender said.
"Any time you go in the dressing room or walking around the hotel – last night it was like a youth club – you can hear them laughing and joking and having fun.
"They're relaxed and they're enjoying being together and enjoying playing.
"When you see such young players play with that expression and freedom that's what we want to create."
Happiness will not lead to complacency, though, as Southgate believes "in life, you can never say you've made it because that's the day you stop progressing and improving".
But England have put a consistent year together, proved themselves against some of the continent's best and, as a result, the players are beginning to believe a bit more.
The ascent is sure to have also given Southgate confidence and the manager plans to keep learning during the coming months as he balances rest, work and utilising his place on UK Sport's World Class Coaching: Elite Programme.
"There are a few internal planning meetings to have," he said. "There is the draw at the beginning of December and that then drives next year and everything we do.
"I have got some opportunities to go and look at other sports.
"Like the rest of the coaching staff, we want to keep learning and improving on what we are doing in various areas – how we present to the players or how we deliver set plays, whatever it might be.
"The beauty of this job is that you do get this period now where to be honest I am going to have a bit of a rest.
"I did not really achieve that in a couple of weeks over the summer because we were always looking at September."