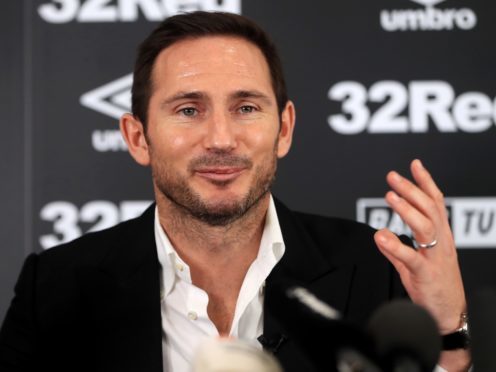 Frank Lampard says a desire to return to the sharp end of the game led him to his first managerial role with Derby.
The 39-year-old former England and Chelsea midfielder was unveiled at Pride Park on a three-year contract on Thursday.
Lampard, Chelsea's record goalscorer, had been working as a pundit for BT Sport since retiring from playing in 2017, but he was always on the lookout for his first opportunity in management.
"I've had 18 months away, which has been great for me," he said.
"But I still had the desire to manage, to work at the cut-throat end, which has been there since I can remember. I missed that."
Lampard follows former England team-mate Steven Gerrard into management after Gerrard joined Rangers in May, becoming part of a new breed of British bosses.
"I'm excited to be part of a generation of young managers," he said.
"I think in England and Britain we have possibly been behind in the modern day.
"I think we have seen it in Germany and Spain possibly ahead of us, but from my own point of view – and I think this is probably a general rule – we have worked under a lot of different styles of managers and that should only help you gain knowledge.
"The merry-go-round of older managers aren't going anywhere either.
"I don't think we should fight against them, you need to just prove yourself capable."
Former Chelsea captain John Terry has been tipped to follow his old team-mate to Derby following his release by Aston Villa and Lampard refused to rule out a move for the ex-England centre-back.
He said: "I haven't spoken to John, I got a message this morning. At the moment he's in Greece on holiday.
"There are conversations ongoing across the board, that isn't one of them. These conversations start now. John's had a great career but we'll concentrate on what we want to do here."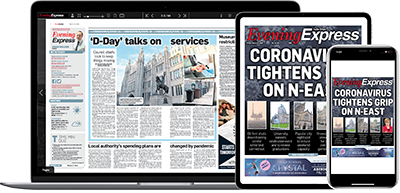 Help support quality local journalism … become a digital subscriber to the Evening Express
For as little as £5.99 a month you can access all of our content, including Premium articles.
Subscribe