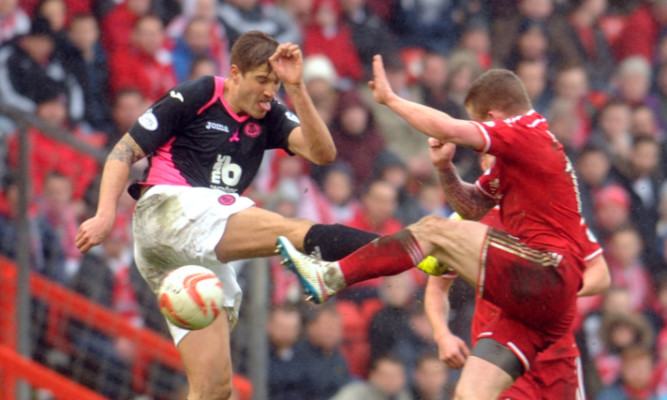 DONS winger Jonny Hayes today admitted he's angry he was robbed of the chance to steal the points in their 0-0 draw with Partick Thistle.
Referee Kevin Clancy gave a free-kick against Hayes after he won the ball in a challenge with Partick defender Frederic Frans late in the game at Pittodrie.
It denied Hayes the chance to go through and maybe snatch the winner and keep the pressure on Celtic at the top of the Scottish Premiership.
Hayes accused Belgian Frans of making a meal of the challenge to win the foul.
Hayes said: "The explanation given was that both our feet were high.
"If that's the case, I don't see how you can give a free-kick one way or the other.
"The boy's gone down and in my opinion he wasn't even hurt.
"He's got back up and walked off the pitch.
"He's only got the foul because he's gone down and screamed for it.
"I don't see that as reason enough to give that decision.
"I've touched the ball.
"He missed it completely, took a hack at me and hurt himself.
"If that's reason enough to give a foul then you would need to look at a dozen decisions in every game.
"There's obviously no certainty that I would have gone in to score, but it was a good chance.
"We could have been 1-0 up with 10 minutes left, so it was a hard one to take."