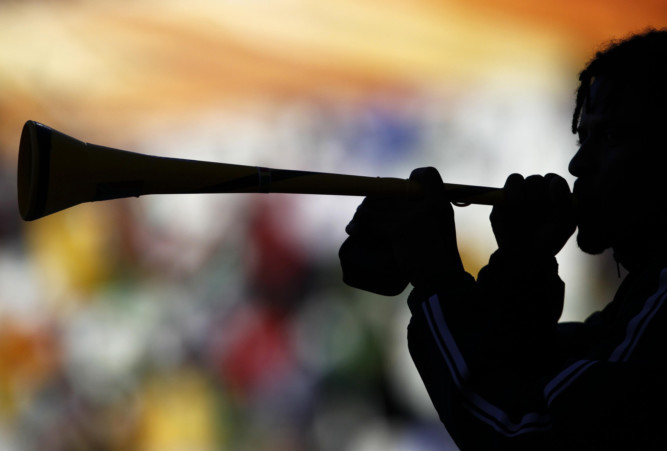 ARE the Dons scoring an own goal before they have even kicked a ball?
It seems to me that they may be. This afternoon they announced that Central Coaches had provided them with 5,000 vuvuzelas for tonight's crunch Europa League tie with Real Sociedad at Pittodrie.
I must say, firstly, this was a very nice gesture from the Aberdeen bus company. But is it what's going to create an atmosphere to inspire the Dons to produce a scoreline that would leap into their top 5 European results? I don't think so.
It may just be for the kids and it is a bit of fun, but 5,000 vuvuzelas in a tight wee stadium like Pittodrie is going to overshadow the general atmosphere. They were banned from UEFA and many English football grounds following the 2010 South Africa World Cup.
Aberdeen FC have been given special permission tonight from the UEFA delegate for the use of the instrument, which is widely used in Africa.
Scottish fans, in Europe, are renowned for the passion and the noise they can create to cheer their team on and become the 12th man. Pittodrie has seen many great European nights, with Bayern Munich a standout in recent times. Celtic have beaten Europe's best at Parkhead with all the opponents praising the crowd's passion in those games. The Hampden Roar sends shivers down everyone's spines and has seen Scotland beat the best teams in the world. Rangers have done the same.
Pittodrie, Celtic Park, Hampden, Tynecastle and Ibrox all have their own unique atmospheres that have been credited in helping create famous victories for the home sides. Not one of them included a vuvuzela or any instruments for that matter.
We are famous for passion and using our voices to raise the roof at football stadiums. It intimidates European opponents and inspires the home team.
Tonight could feel like a match in a foreign country – not a feeling you would want to create in a game where you are 2-0 down already. The Dons players won't be used to it. It'll probably do their heads in too. They will want to hear the roars from the crowd when they push forward in attacks, win corners and create chances.
A UEFA statement at the time of their vuvuzela ban said: "We feel that the instrument's widespread use would not be appropriate in Europe, where a continuous loud background noise would be emphasised.
"UEFA is of the view that the vuvuzelas would completely change the atmosphere, drowning supporter emotions and detracting from the experience of the game."
They couldn't have put it better – why kill our famous, unique atmospheres?
However, no matter what your feelings are on them, there will be 5,000 vuvuzelas at Pittodrie tonight. Perhaps I will be wrong and it inspires the Dons to victory, or maybe it will have no difference at all.
But I don't think now is the time to be playing experiments on the crowd and atmosphere, especially when Derek McInnes has stressed the importance of the Red Army in their quest to turn the tie.
I won't be at Pittodrie tonight due to a sickness bug I picked up – and I will be making sure I don't get a headache as well by turning the volume down on the TV.
Voices over vuvuzelas any day.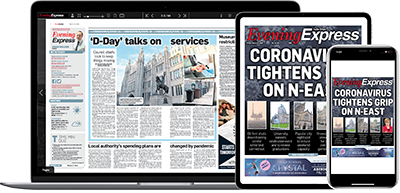 Help support quality local journalism … become a digital subscriber to the Evening Express
For as little as £5.99 a month you can access all of our content, including Premium articles.
Subscribe