Football Association boss Martin Glenn insisted he can convince critics of the plan to sell Wembley that it is the right move – as Gary Neville joined the band of opponents.
The proposed sale to Jacksonville Jaguars and Fulham owner Shahid Khan was the subject of a Digital, Culture, Media and Sport select committee hearing on Wednesday.
Former England and Manchester United defender Neville told MPs the idea was a "short-term play we'll regret forever" and that future financial benefits amounted to "a pittance in football".
Glenn said he was working with Government agency Sport England to "codify the guarantees" any new owner would have to give in terms of access to Wembley, retaining its name and keeping it fit for football.
Asked by reporters if this contract, which he said would be ready "within the month", could deter Khan, FA chief executive Glenn said: "No, we have been clear from the beginning that we would have to run an open process for the sale of such a high-profile asset."
Khan is the only interested party so far.
During the hearing, Glenn was flanked by Sports Minister Tracey Crouch and Sport England boss Nick Bitel, both of whom must consent to any sale as £161million of public money was used to build the stadium.
The fact the trio faced the Westminster panel together, and often nodded during each other's answers, was the clearest indication yet that the FA has governmental support for the sale.
Asked afterwards if this would help him win over the unconvinced on the FA Council, Glenn said: "It is the FA's role to persuade its own members that any proposed deal is right for the organisation and football as a whole."
During the hearing, Glenn explained that Khan, who has made little secret of his desire to move his National Football League franchise to London, had made offers for Wembley in the past.
Glenn said this one, made last year, was the first that deserved consideration.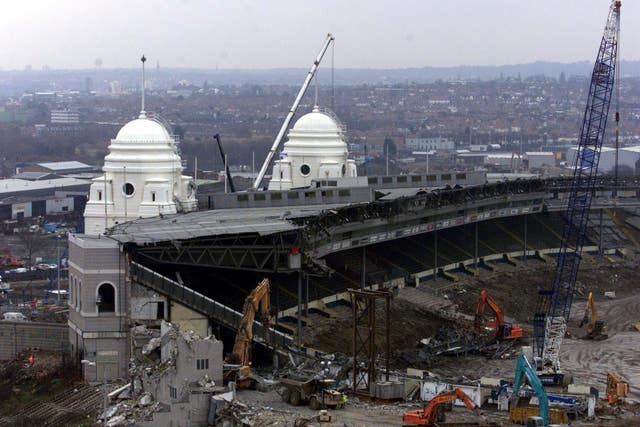 The FA boss told MPs it is £600million in cash and £300million in retained income from Club Wembley, the only truly profitable part of the current Wembley operation.
Glenn pointed out only a handful of FAs around the world own stadiums and reminded MPs the FA had only done so since 1999. He said selling Wembley would free the governing body of its upkeep costs.
But his real argument was based on the "transformative" nature of the windfall.
He said this would enable the FA to put an extra £70million a year into grassroots facilities and, once that was matched by funding partners, it would mean a total investment in new artificial and grass pitches, changing rooms and coaching schemes of more than £2billion over the next 20 years.
Jo Stevens, Labour MP for Cardiff Central, asked Glenn the most fundamental question: is £600million enough?
Admitting it was hard to price Wembley, Glenn said the FA had consulted Rothschild and the valuation expert had modelled what a London-based NFL franchise would be worth in terms of matchday revenue and, most importantly, the ability to sell broadcast rights in a new time zone.
He also stressed this was not a straightforward sale as the FA was asking for so many "restrictions" and "protections" on the stadium's future use.
But, Glenn added, the only real way to know if Khan's offer is enough is "to test it", which is why the FA and Sport England are "codifying the various protections into a contract… and ask if anybody can beat that number".
Asked if she was confident the FA would invest the sale proceeds in grassroots facilities, Crouch said: "There will be legal guarantees about how the money is spent, absolutely."
Earlier, the panel heard a dissenting view from Neville.
He said: "I despair at the thought that the FA board are sitting there and thinking they have to sell Wembley to fund grassroots football.
"And they are talking about an extra £70million a year for 20 years – that's a pittance in football, it's a pittance in Government, it's the price of a full-back!"
Neville told the panel he agreed something must be done to improve facilities but said selling the national stadium was not the way.
He called on Government to "intervene and reset" the 1992 deal that saw top clubs break away from the Football League to set up the Premier League.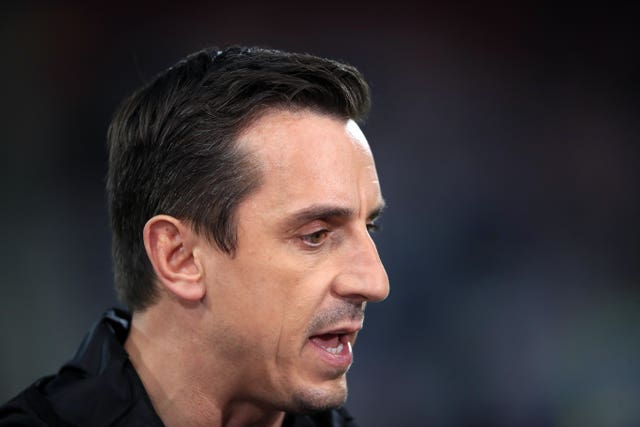 He pointed out that £70million could be raised by a 25 per cent levy on agents' fees – more than £450million over the last two years – or taking £3.5million in prize money from each of the Premier League clubs.
But he also said Government should join football in an infrastructure investment fund so that "every school and village" could have a modern artificial pitch and access to good coaching.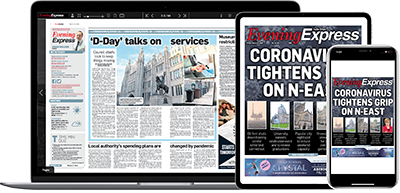 Help support quality local journalism … become a digital subscriber to the Evening Express
For as little as £5.99 a month you can access all of our content, including Premium articles.
Subscribe