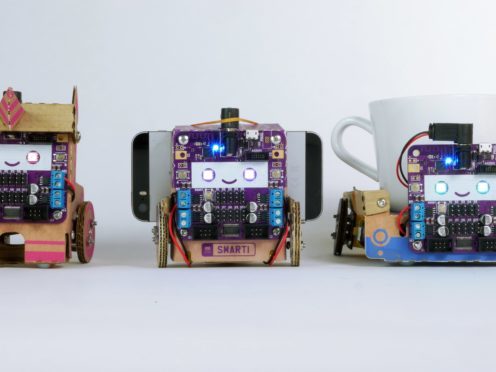 A build-your-own paper robot that comes with artificial intelligence technology and can follow you around with a cup of tea has beaten its fundraising target on Kickstarter.
Dubbed the "world's first AI-enabled cardboard robot that you build yourself", Smartibot works with the mobile phone and comes with an app that contains YOLO – an AI system which recognises the objects it sees.
Smartibot is designed by a UK-based start-up called The Crafty Robot.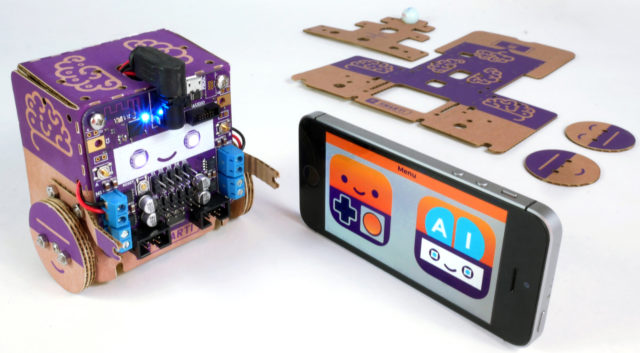 The kit contains a re-usable circuit board that allows people to build robots from almost anything around the house – including potatoes.
Also included are 14 motors (depending on which kits you purchase) which can be used to build wheeled robots as well as bots with legs and arms.
Ross Atkin, Smartibot product designer, said: "The whole time I've been selling the robots, I've also been running workshops with both adults and kids, building moving robots out of things like paper cups, cardboard, straws and pipe cleaners. "The robots we make in these workshops are not very smart though, in fact, in technical circles I'm slightly embarrassed to call them robots.
"I wanted to design a robot that maintained the same crafty, make-a-robot-out of-anything ethos but was actually smarter than any of the other robot kits on the market."
Smartibot works without the need to write any code but for those looking for a challenge, the company is working with with Microsoft to integrate Smartibot to the MakeCode platform, the same programming environment used to program the BBC Micro:bit used in schools. Mr Atkin added: "This robot would not just teach people about coding and robotics but also AI – a technology that is about to have a huge impact on our lives but which few people understand.
"Smartibot customers get three things: they get a nice building experience putting together the cardboard robots and re-using the electronic components; they get three really fun robots with some cool functions, particularly the AI which they can tweak to make the robot behave in quite interesting and engaging ways; and, most excitingly from my point of view, they get a really open-ended creative experience, re-using the components, combining them with household items, parts of toys, or almost anything else, to create new robots." With more than £29,581 pledged, Smartibot has well and truly beaten its £10,000 fundraising goal.
Prices start from £35 for the basic kit and go up to £300 for the party kit, depending on how many motors and circuit boards you want to buy.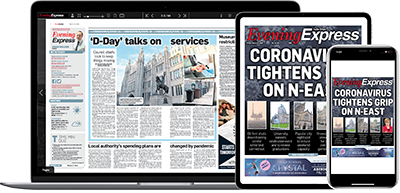 Help support quality local journalism … become a digital subscriber to the Evening Express
For as little as £5.99 a month you can access all of our content, including Premium articles.
Subscribe