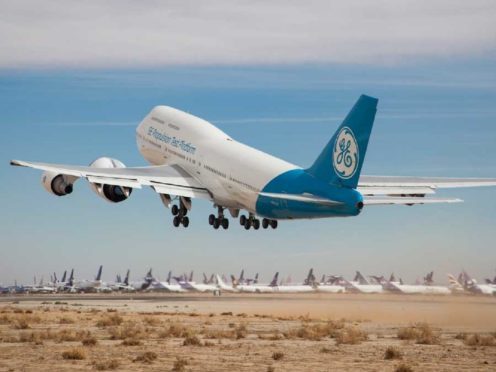 The world's largest jet engine, the GE9X, has taken to the Californian skies in its first test flight.
GE Aviation, one of the world's leading providers or jet engines and components for military, business and general aviation planes, oversaw the four-hour journey last week.
The powerful engine, which emits more than 100,000 pounds of thrust to move a plane through the air, took off under the the wing of GE Aviation's 747 flying testbed.
It will power Boeing's new 777X aircraft, to be introduced in December 2019.
The engine will match the bigger capabilities of the Boeing aircraft, which is under development. The longer plane will boast more than 400 passenger seats and wider wings to improve fuel consumption.
GE9X will also feature an impressive 11.2 ft-wide front fan, 16 carbon fibre composite blades, a next-generation pressure ratio and a new combuster for high efficiency and low emissions.
More than 700 orders have already been put in by airlines across the world, including Cathay Pacific and Emirates, GE Aviation said.
Ted Ingling, general manager of of the GE9X program, said: "The GE9X and Victorville teams have spent months preparing for flight testing of the engine, and their efforts paid off with a picture-perfect first flight.
"(The) flight starts the beginning of the GE9X flight test campaign that will last for several months, allowing us to accumulate data on how the engine performs at altitude and during various phases of flight."
Testing began in May last year and culminated in the successful first test flight in Victorville in California.
The GE9X flew for more than four hours and completed all operational and functional tests.
The engine, which has undergone several other ground-based tests across the United States and Canada, is expected to be certified for flight in 2019.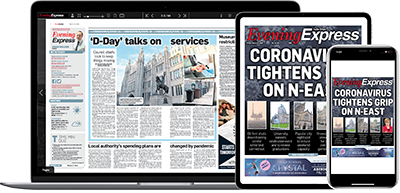 Help support quality local journalism … become a digital subscriber to the Evening Express
For as little as £5.99 a month you can access all of our content, including Premium articles.
Subscribe