Tens of thousands of Russians have attended the funeral ceremony of a Russian pilot who blew himself up to avoid being captured by the militants in Syria who downed his plane.
Major Roman Filipov bailed out successfully on Saturday from the burning plane over Syria's northern Idlib province, but was surrounded by al Qaida-linked militants when he landed.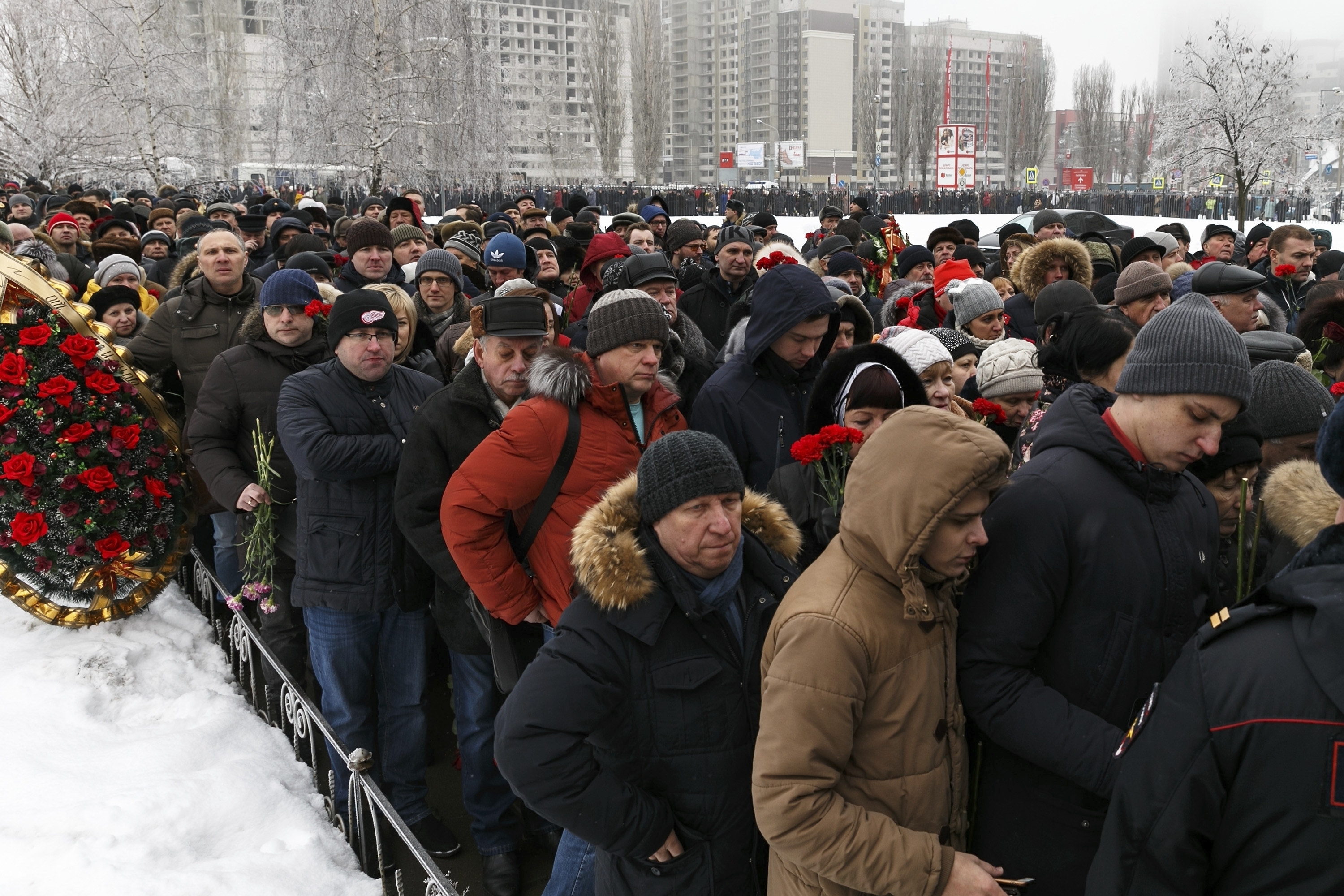 The Russian defence ministry said he engaged in a gun battle with the militants and then blew himself up with a hand grenade when they came close.
President Vladimir Putin has posthumously awarded Maj Filipov the nation's highest medal, the Hero of Russia.
Maj Filipov's body was repatriated to Russia.
More than 30,000 people in the south-western city of Voronezh attended Thursday's funeral ceremony for the pilot, who was married with a four-year-old daughter.