The Thai footballers who were rescued from a flooded cave in a daring international operation after being trapped for more than two weeks have now left hospital.
Twelve boys are slated to hold a news conference before they return to their homes.
The youngsters and their 25-year-old coach have been pronounced generally healthy by doctors, aside from some minor infections.
The news conference, to be held in a government building, will be the first opportunity the members of the team have had to speak directly to the media, though some video of them was released previously.
Officials are reviewing questions in advance to make certain none might cause damaging psychological effects.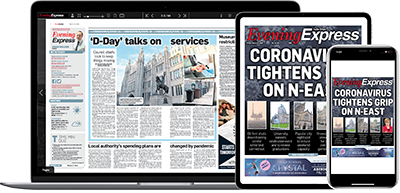 Help support quality local journalism … become a digital subscriber to the Evening Express
For as little as £5.99 a month you can access all of our content, including Premium articles.
Subscribe