The Mexican government has presented US President Donald Trump's son-in-law and White House adviser Jared Kushner with the Order of the Aztec Eagle, the highest honour the country gives to foreigners.
Mr Kushner earned the honour for his work on renegotiating a new trade agreement signed by Mexico, the US and Canada on the sidelines of the G20 summit in Argentina, Mexico's Foreign Relations Department said.
It replaces the North American Free Trade Agreement.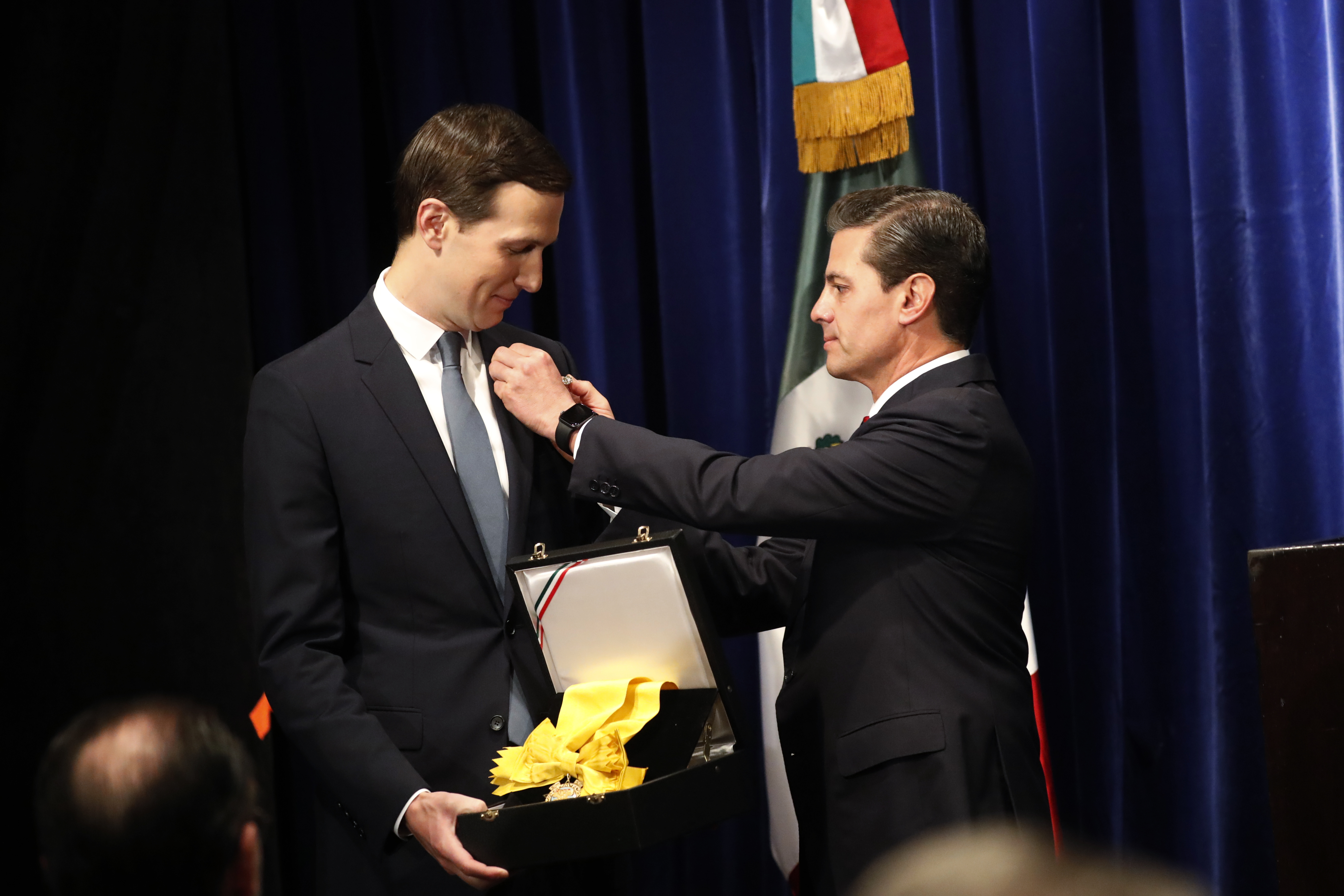 Mr Kushner, who has been working on US-Mexico issues, said relations have improved because the countries decided not to work across the table, but on the same side to craft "win-win" solutions to migration, drug trafficking and abuse, and other issues plaguing relations.
He said there is a "strong level of trust" between the US and Mexico, despite news reports citing clashes between the neighbours.
The award has caused uproar in Mexico, where many are angry over Mr Trump's insulting comments about Mexicans.
Prominent Mexican historian Enrique Krauze called the decision to give Mr Kushner the award an act of "supreme humiliation and cowardice".