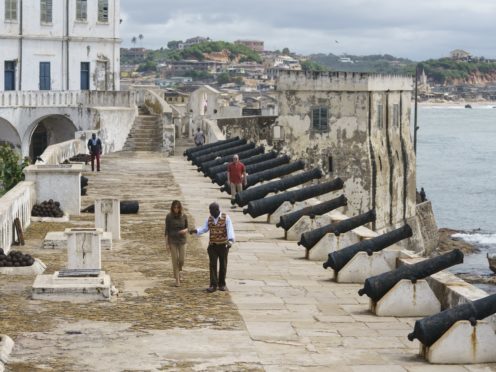 Melania Trump has visited a former slave holding facility on the coast of Ghana and said she will "never forget" it.
She called Wednesday's visit to Cape Coast Castle "very emotional" and said it is "really something that people should see and experience".
The US first lady spent about an hour on a guided tour of the 17th-century castle, where slaves were held before they were shipped across the Atlantic Ocean.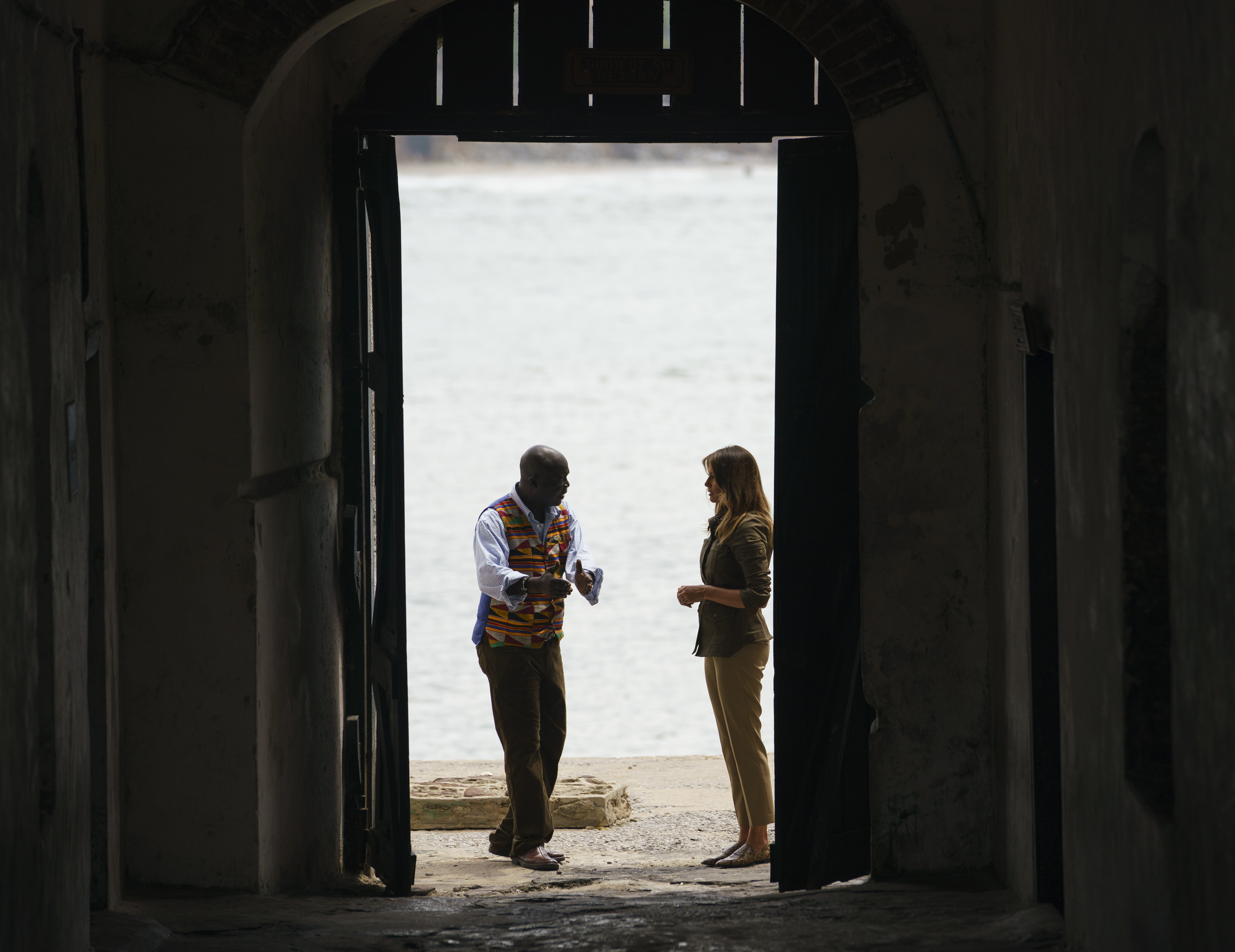 Mrs Trump spent 10 minutes inside the cramped male slave dungeon and walked through the infamous Door Of No Return.
She laid a wreath and signed the guest book.
Mrs Trump is visiting Africa on her first extended solo international tour as first lady and has stops planned in Malawi, Kenya and Egypt.
She arrived on Tuesday and toured a baby clinic.