A cloud of unhealthy haze has settled across the Thai capital Bangkok, shrouding the gilded temples and towering buildings that draw millions of tourists to the city each year.
The country's Pollution Control Department said concentrations of tiny particles known as PM 2.5 that are a benchmark measure of air quality were almost double the levels considered safe.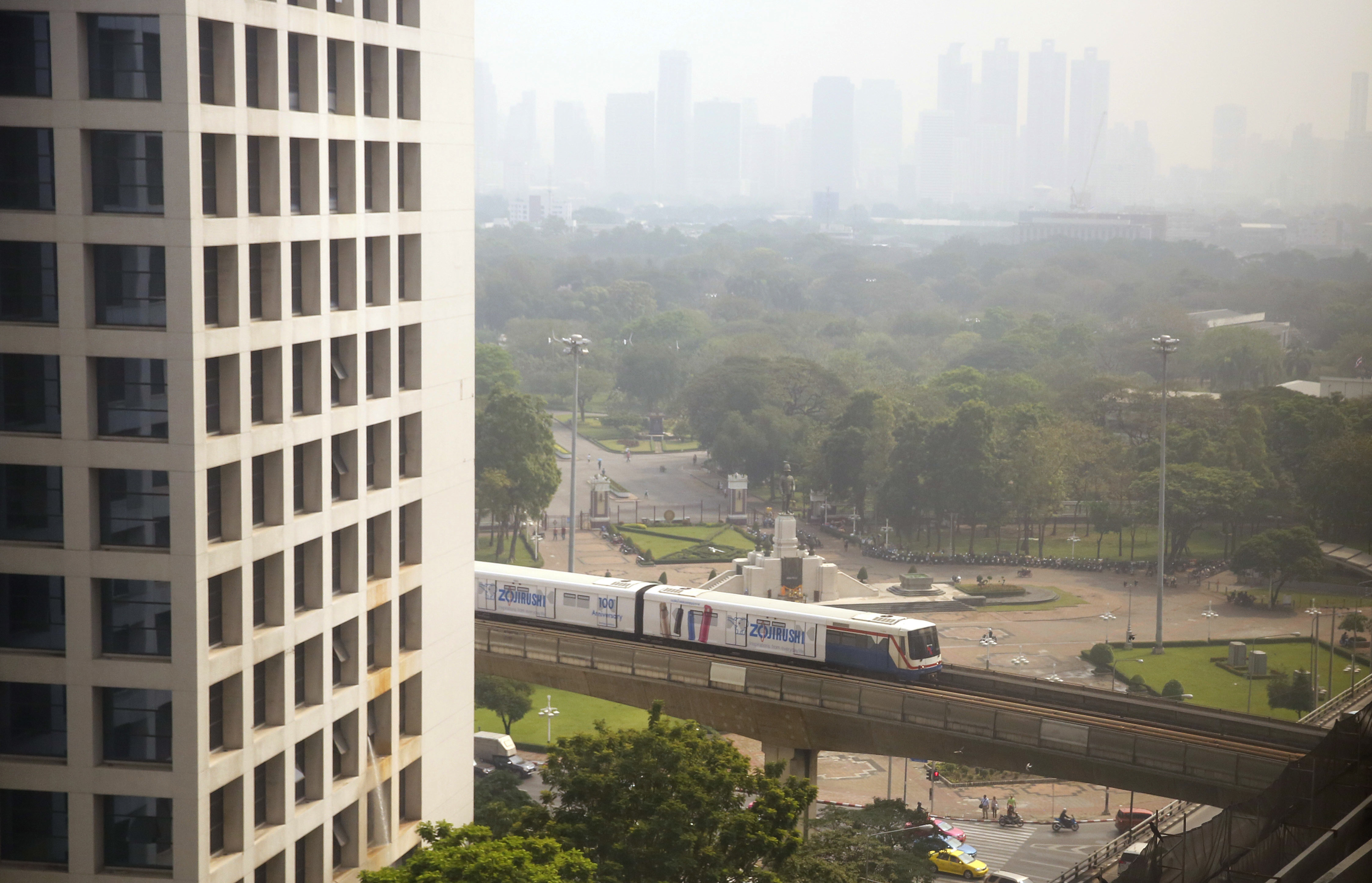 Many Bangkok commuters could be seen sporting surgical masks, while some schools issued warnings about the poor air quality and cancelled outdoor activities
Pollution officials blamed high humidity for contributing to the haze, while environmentalists cited the capital's famously traffic-choked streets.