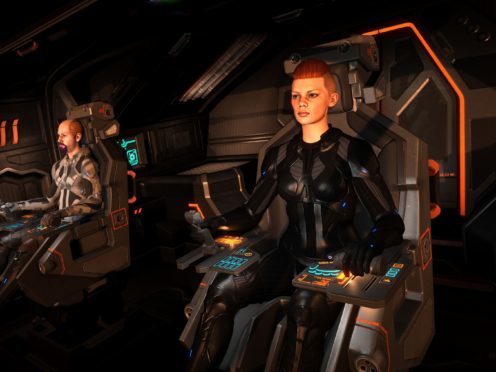 In 1982, a Cambridge undergraduate called David Braben and a fellow student, Ian Bell, started working on a computer game for the BBC Micro that would go on to help shape the video games industry.
Two years in the making, their space trading and fighting game Elite not only enthralled a generation of gamers, it helped establish video games as a serious industry that could attract the brightest and most creative of minds.
Four decades later and David Braben is not just one of the leading luminaries in the games industry, he has helped the next generation of programming talent emerge and his company's work is still enthralling gamers and attracting great minds.
So what's the secret of success?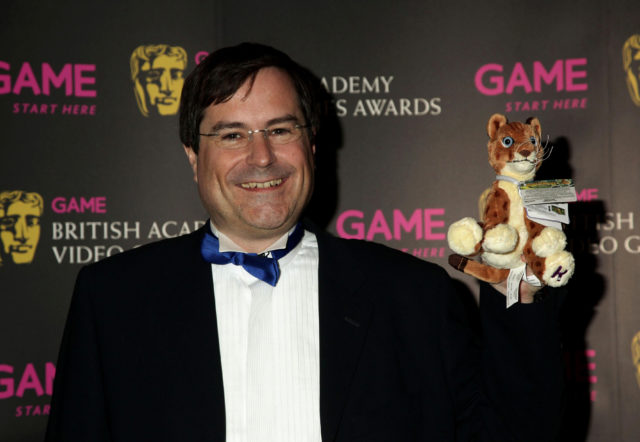 Mr Braben said: "It started as a hobby really. And that carried on for some time, rather than being a career in the traditional sense.
"When I started there was very little around in terms of games. Seeing how simplistic a lot of the games were, one of the driving forces was that all the games around were all too similar to each other.
"And that's partly where the thinking for Elite came from. What sort of game would I actually want to play."
Today, Frontier Games in Cambridge employs more than 250 people and has a proud track record of independence and innovation.
The game that started it all, Elite, is now a thriving multi-platform, multi-player experience called Elite: Dangerous.
The company also makes the roller-coaster simulator Planet Coaster and Jurassic World Evolution, in which players get to build and run their own dinosaur theme park.
At the heart of Frontier's games is still the same desire to take players into worlds where the stories and the experience feel almost infinite.
For Mr Braben, video games are the most creative and exciting part of the entertainment world.
He said: "It's about telling stories in a wider sense. To me stories aren't a linear narrative. To me a story is about a world, When I was a teenager, and still now, I would read avidly, particularly science fiction. And it was the world they expressed.
It's like going on holiday – you remember the place; you don't remember in a linear sense all the different things you did."
The genius of Elite was that it gave the gamer unprecedented freedom – the story did not rely on a narrative given to you by the game, but emerged from the experiences of playing.
The graphics, rudimentary by today's standards, were extraordinary at the time – a 3D space flight and combat game and the use of mathematics to generate hundreds of worlds delivered an experience unmatched at the time.
And because you could take your ship to one of hundreds of worlds, engage in a thousand different battles, and trade scores of different commodities, the story felt both completely unique and completely organic.
What Elite pointed the way to was open-ended gaming, a holy grail which almost 40 years later the industry is still seeking.
Mr Braben said: "In a conceptual sense, there is a whole new media to come, which we are just seeing the start of now where you can interact with worlds."
He says the industry is beginning to emerge from trying to bolt on interactivity onto the linear cinema or TV experience, where gamers now have real choice about how they play, that worlds feel open, and the storylines branch endlessly.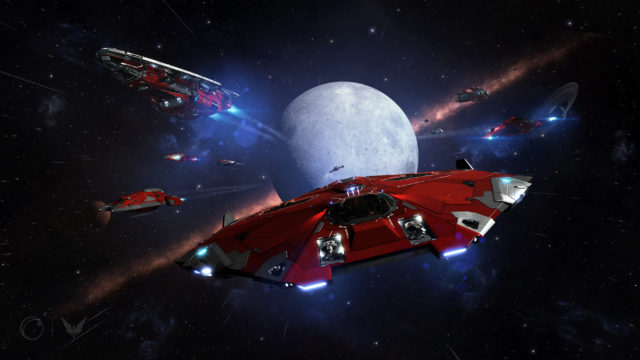 It is a technical and creative challenge. Where films rely upon plywood sets where the buildings you see are just fake frontage, truly immersive games need to let players step through those doors, walk into every building that can be seen, and engage with every character you see.
"Speech is incredibly context sensitive," he explains. "Has a character spoken to you before? Are they responding to you?"
Mr Braben believes AI will solve some of these problems. Just as Google Assistant, Siri or Alexa respond to your questions with some level of intelligence and context, games will be filled with characters who will act and respond to you thanks to the power of AI.
"We are barely at the beginning," he says.
"It won't be all that long before you can have these rich conversations in game with characters."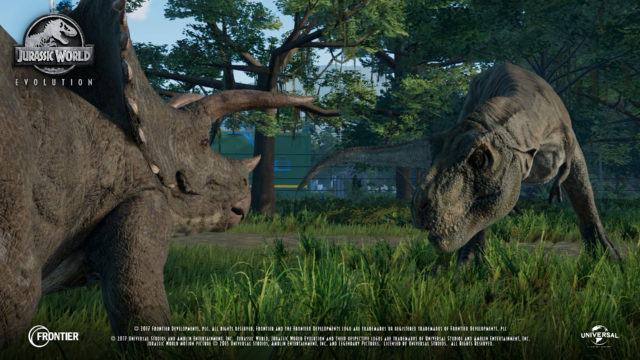 But given the speed of change and that the future always beyond reach, how does Mr Braben ensure his company is always innovating?
"It's important to always push yourself. The future is what you make of it.
"You need to compete with what companies are doing in two years time not where they are now. I've always wanted to be one of those people continually driving forward rather than following."
He adds: "I see us as an entertainment company more so than a games company. That's because those boundaries are getting more and more blurred."
For Frontier Games, that means independence, and resisting the lure of larger studios and the console makers who have a track record of buying up developers.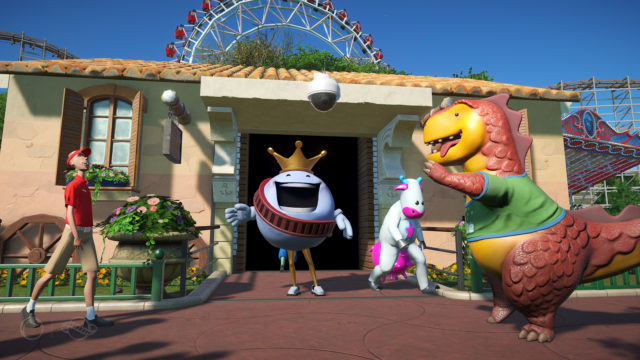 "There are times when it feels like a great company gets acquired and it's almost like its got a plastic bag over its head – it loses all its energy.
"We have done a lot of work most recently with Microsoft and it was great working with them but I wouldn't want to be bought by them. You cannot do what you want to do."
While the advances in technology have brought both challenge and opportunity, Mr Braben says the shift to digital, away from boxed video games, has been liberating.
He said: "One of the frustrations is that a game is never finished in your eyes – you can't resist tinkering. You ship it because it's good. But now this whole new model allows you to make changes, to make things better."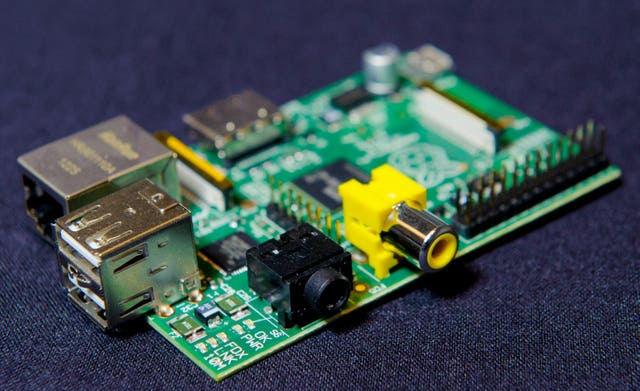 Away from running a video games company, Mr Braben has been a powerful advocate of building future generations of programming talent.
As a co-founder of Raspberry Pi, the homebrew computer that helps users learn to programme, he says he has seen a sea change in the coding talent now emerging.
"In last year or two we have seen an absolutely big change. I'd like to put quite a lot of it down to the Raspberry Pi foundation – I think we made programming fashionable.
"Ten years ago the attitude was they were a sad geeky lot – and it wasn't aspirational. That's now changed. We have stemmed the tide."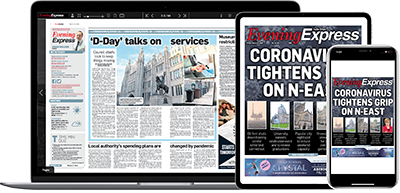 Help support quality local journalism … become a digital subscriber to the Evening Express
For as little as £5.99 a month you can access all of our content, including Premium articles.
Subscribe