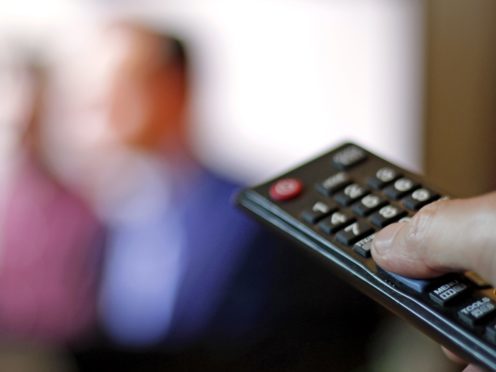 Imagine a box under your television that gives you access to every single programme broadcast on every channel in the UK in the last week, and making it easy to find what you want to watch at a touch of a button.
No need to worry about whether you missed a programme, or if you remembered to record it. No need to ponder whether you had to find it on iPlayer, All4, or ITV Player, or some other on demand service or channel, it was simply there ready to be played.
Sound great? Well, that dream was once a reality… 14 years ago at the BBC.
Back then the BBC was researching the impact the web was having on television. The web and the simplicity of linking and searching for content was exposing how ephemeral was broadcast television.
Most TV was broadcast once and then disappeared forever, except perhaps for a few grainy copies on a VHS tape in people's homes.
A prototype, called Pandora, was built to help persuade BBC executives to think seriously about the impact online was having on television. The box with 3TB of storage and 5 digital tuners could record pretty much every decent programme broadcast in the UK each week.
Fast forward 14 years and today you can pick up a Virgin V6 box which can record six channels simultaneously and has 1TB of storage, while Sky's Q box has 2TB of storage and can also record six programmes at the same time.
It's not too far away from the vision the BBC was touting back then.
The big difference is streaming – the advent of on demand services from UK broadcasters and relatively new players such as Netflix and Amazon Prime Video has forever altered the landscape.
Around 80% of us in the UK use an on demand TV service to binge-watch programmes, and while we used to watch TV communally, we are increasingly likely to be watching a programme on our own on a mobile or tablet, according to research by Ofcom.
Scheduled TV has also lost its grip on us – less than half of under 25 year olds prefer watching live broadcast TV.
But some problems are still paramount – it's not easy to find what you want to watch, and content is fragmented across different paid for services – either on demand or broadcast.
In fact, too much choice could be a problem for some.
"Consumers are increasingly expecting content to be aggregated for them," explained Fateha Begum, associate director of connected consumers and devices, at IHS Markit, a financial services company.
"Linear is still the key method of consumption but we are finding that consumers expect operators to aggregate content for them."
It's definitely a challenge. Want to watch Jessica Jones? It's on Netflix. Want to watch the Champions League quarter finals? That's on BT Sport and did you remember to record it? How about The Grand Tour? You'll need an Amazon Prime subscription. Interested in all of the above and you are going to have to both spend a lot of money but also deal with opening and closing different apps, different passwords, log-ins and different user interfaces.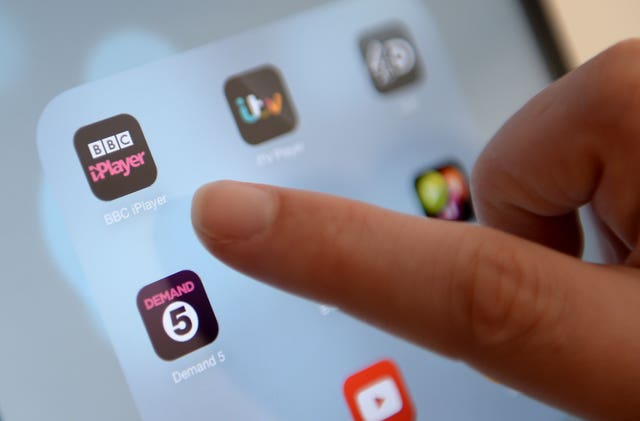 It's one of the reasons companies like Apple are trying to persuade broadcasters to provide on demand and live access to their content through a single platform like Apple TV. If users can have one bill, one log-in and one universal search it would greatly simplify the market.
Google is also chasing that holy grail – with the launch of YouTube TV in the US. It's bringing together more than 50 different networks through one service. But what's also interesting is that it allows users to record programmes – but not on to any physical box, but instead in the cloud.
YouTube TV offers unlimited storage for users to "record" broadcast TV and watch it back later via a plethora of devices.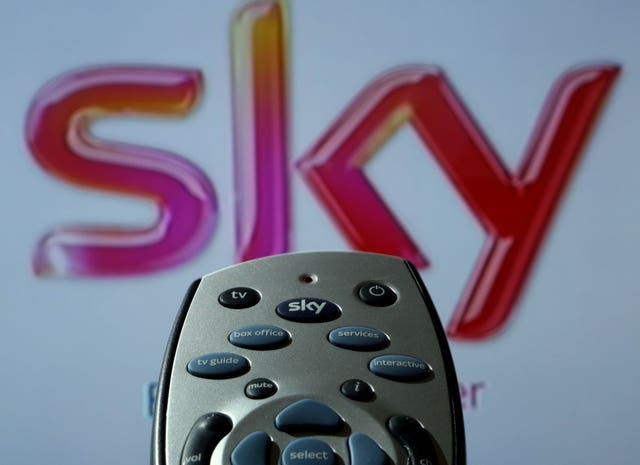 In the UK, the closest equivalent is probably Sky's Q box – where Netflix content appears alongside broadcast and recorded content in one experience.
Ms Begum said: "When you switch your Sky Q box on you are presented with your My Q page instead of a TV guide. They are prompting you to find content you have already downloaded or they have surfaced for you."
It's the start of the death of the TV guide – where once the scheduled guide was our window, or user interface on what is available to watch, we are now moving to a world of personalisation.
Ms Begum said: "With a lot of services you have access to lots of services across different platforms.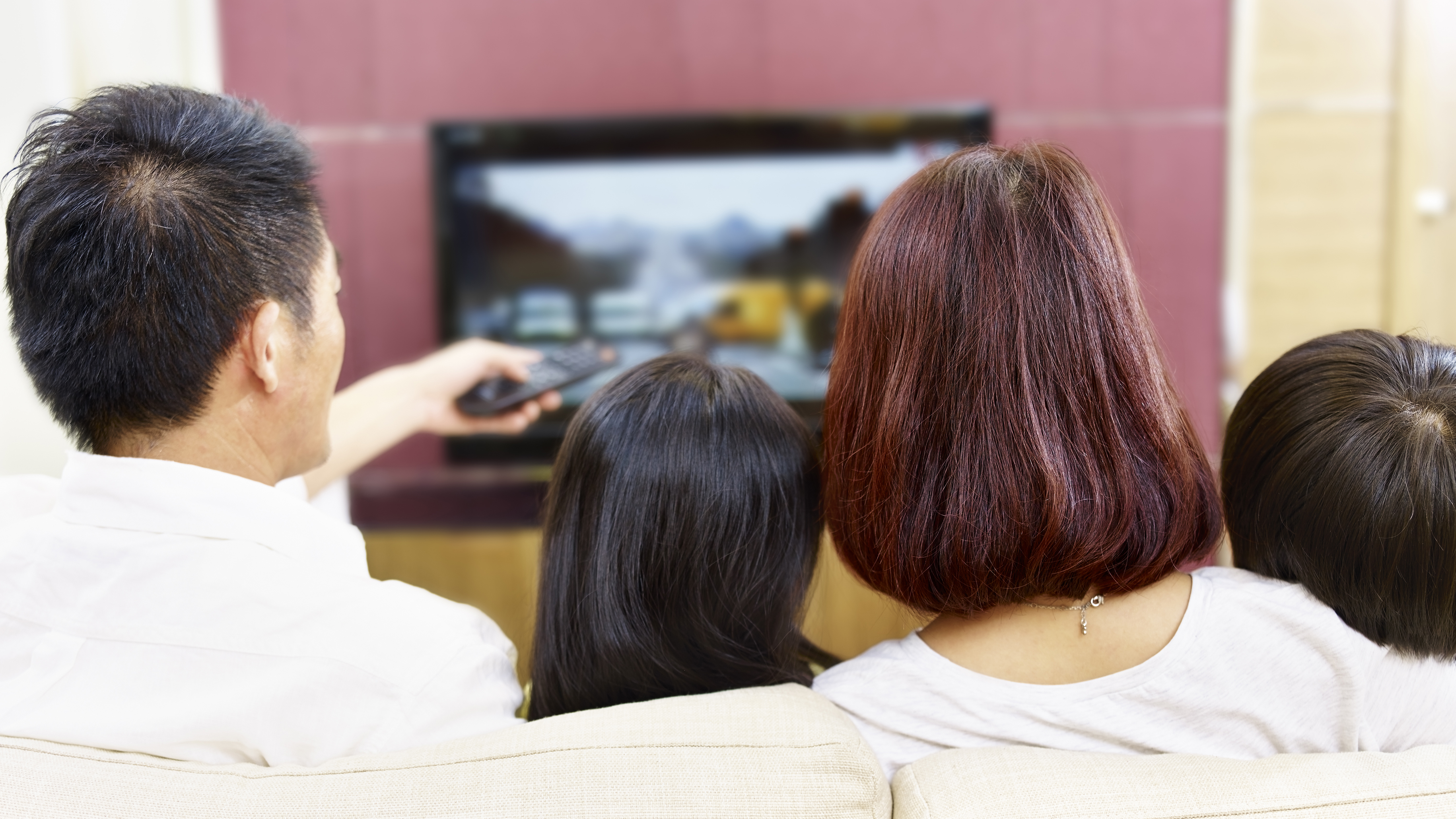 "With Netflix on your Sky Q box you won't need Netflix to be your interface, you see it as part of your Sky interface."
As the content landscape fragments, companies like Sky and Virgin are using innovative personalisation features and trying to connect users to content across many devices – from the living room to a mobile – as a point of innovation.
She added: "We've seen all the operators invest heavily in the user experience and user interface, ensuring that they are surfacing the right content. Everyone is investing in personalisation."
That vision the BBC was conjuring back in 2004 has become a reality – a single service offering access to a dizzying amount of programming.