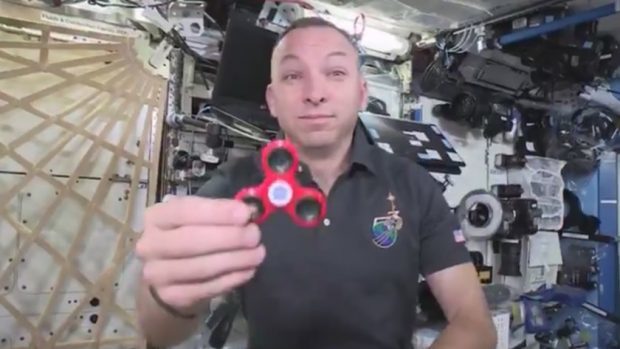 As if being weightless in space wasn't enough fun, the astronauts on board the International Space Station now have a fidget spinner to play with.
The current crop of ISS residents performed tricks with the popular toy and filmed it to give Earthlings new goals – and a side lesson in science.
Nasa astronaut Randy Bresnik, who has been on board the ISS since July, posted a video showing the astronauts spinning around the toy.
Those trying out the spinning disc included Nasa's Mark Vande Hei, who recently completed his first spacewalk, and Nasa colleague Joseph Acaba. Both arrived on the ISS in September.
Italian Paolo Nespoli, from the European Space Agency, is also in the video playing with the Nasa-branded spinner.
There's also incredible footage of the spinner floating with the Earth visible through the space station's cupola.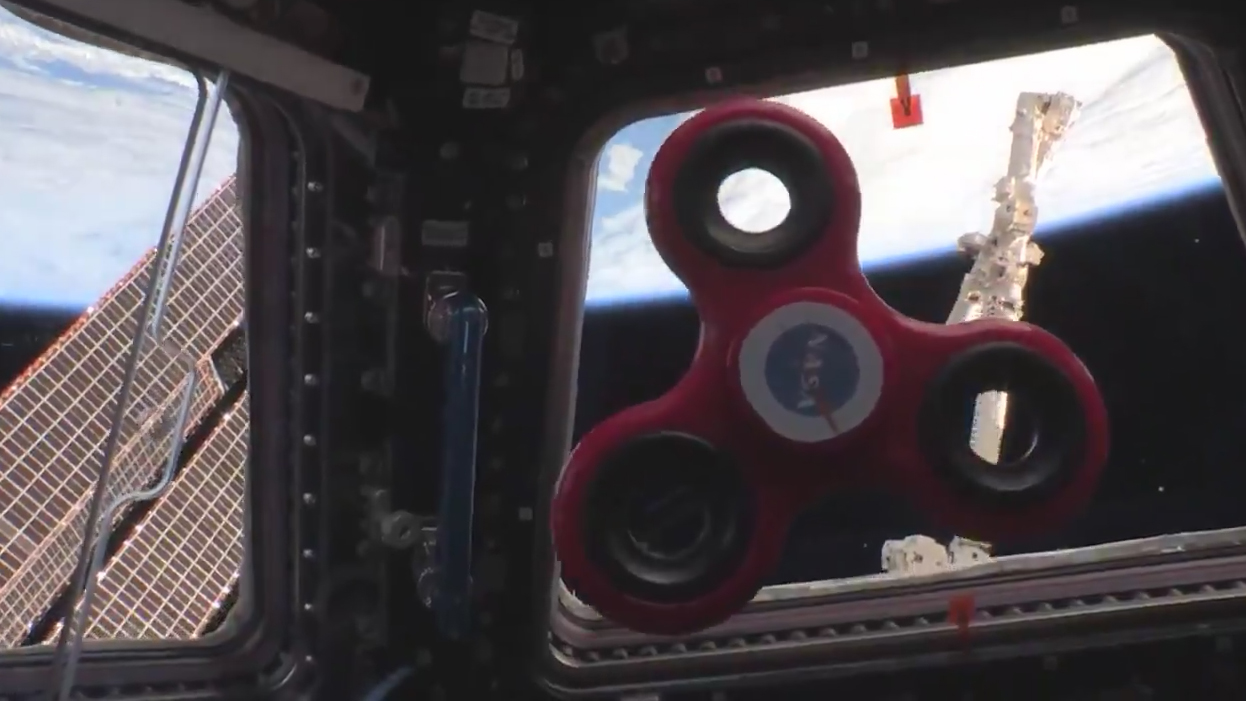 Bresknik wrote: "A fidget spinner in space! How long does it spin? I'm not sure, but it's a great way to experiment with Newton's laws of motion!"
The video was captioned: "Allowing the fidget spinner to float reduces the bearing friction by permitting the rate of the central ring and outer spinner to equalize, and the whole thing spins as a unit."
The ISS orbits at a speed of 17,000mph around 240 miles above the Earth.
People have been sharing the video on Twitter, fascinated by what's being shown.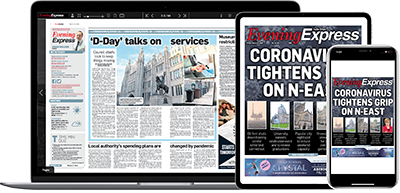 Help support quality local journalism … become a digital subscriber to the Evening Express
For as little as £5.99 a month you can access all of our content, including Premium articles.
Subscribe