Think you need hands to paint a work of art? Think again, as baby birds try their hand at some zoo crafting.
Columbus Zoo in Ohio took a video of its resident baby flamingos and penguins enjoying a crafting session with non-toxic, vet-approved paint, and it's fair to say they're very talented.
Posting the video to Facebook, zookeeper Mallory said: "Enrichment is an important part of any day around the zoo for the animals and the keepers alike. One really cool thing we get to do with the animals in our care is enrichment painting."
Mallory added: "Painting doesn't happen all the time because sometimes the birds just do not want to do it… let me tell you from experience, penguins will never do anything they don't want to do.
"The penguins get some of their favourite fish as a reward for creating their masterpieces. The flamingos, on the other hand, just enjoy stomping in the paint and though we've tried to offer some novelty food items, they usually just enjoy the company of the keepers.
"The variety of the paintings is ever changing, as it's always the animal's choice if they would like to participate and paint."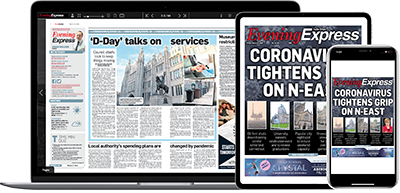 Help support quality local journalism … become a digital subscriber to the Evening Express
For as little as £5.99 a month you can access all of our content, including Premium articles.
Subscribe