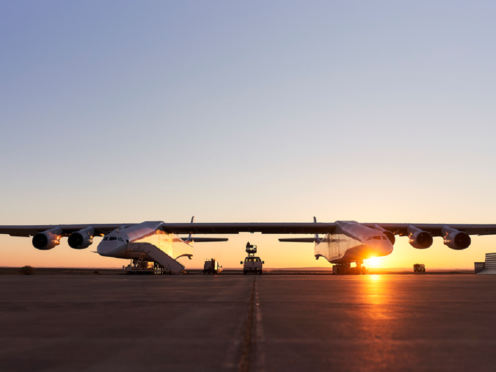 Stratolaunch, the world's largest aeroplane, has completed a significant test on its road to launching as a real aircraft – taxiing down a runway at more than 40 miles per hour.
The enormous aircraft has been designed to one day lift rockets into the upper reaches of the stratosphere before launching them into space as a cheaper, more reliable way to launch crafts such as satellites into orbit.
At the end of last year, the craft completed a low-speed test at around 28 miles per hour, but this latest test at the Mojave Air and Space Port in California marked a significant step up in speed for the twin fuselage, six-engine behemoth.
Previous tests have also included firing up each of the plane's engines for the first time and trials of fuelling the enormous craft.
Founded in 2011 by Microsoft co-founder Paul Allen, Stratolaunch was created with the aim of "normalising access to low Earth orbit" by creating more routine access to space.
The company says the plane will be capable of delivering payloads to multiple orbits in one trip, and its airport-style approach to launches using a runway will make it less susceptible to delays or cancellations due to weather conditions or other airborne traffic.
The firm has also set a target of having the plane fully operational by the end of 2019.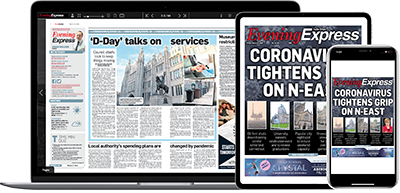 Help support quality local journalism … become a digital subscriber to the Evening Express
For as little as £5.99 a month you can access all of our content, including Premium articles.
Subscribe