Tennis star Boris Becker and his estranged wife Lilly are fighting over money at a divorce court.
A judge oversaw a brief private hearing at the Central Family Court in London on Wednesday.
Becker, 50, was not at the hearing but Mrs Becker was in court.
The judge, Recorder Fiona Hay, allowed journalists to attend the hearing but placed limits on what could be reported.
Another hearing is scheduled to take place before Christmas.
The judge said the hearing concerned the "parties' finances".
She said Mrs Becker had made an application for "financial remedies".
Becker was represented by barrister Alexander Chandler and Mrs Becker by barrister Emma Sumner.
Mrs Becker said nothing to journalists as she left court.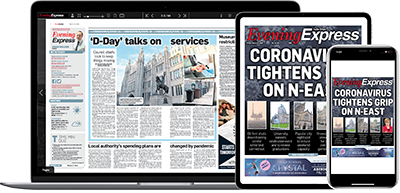 Help support quality local journalism … become a digital subscriber to the Evening Express
For as little as £5.99 a month you can access all of our content, including Premium articles.
Subscribe