A European prince has paid tribute to his estranged wife following the breakdown of their "fairytale" marriage.
Prince Louis of Luxembourg has told a London divorce court judge that Princess Tessy, a former soldier, had undertaken her role "with grace" and served Luxembourg's royal family well.
His tribute has emerged in a ruling published by Mr Justice MacDonald after the pair argued over the division of money and property at a trial in the Family Division of the High Court.
The judge said at its heart the dispute was "simply a sad case" involving a couple who were determined to marry for love and had been happy before their "fairytale" soured.
Mr Justice MacDonald had analysed evidence at a private hearing in London in October.
He said Prince Louis and Princess Tessy, who are both in their early 30s, could be named in media coverage of the case, but placed limits on what can be reported.
The prince is the third son of Grand Duke Henri and Grand Duchess Maria Teresa of Luxembourg and now lives in Paris.
Princess Tessy, now a director at a non-governmental organisation she founded called Professors Without Borders, lives in London.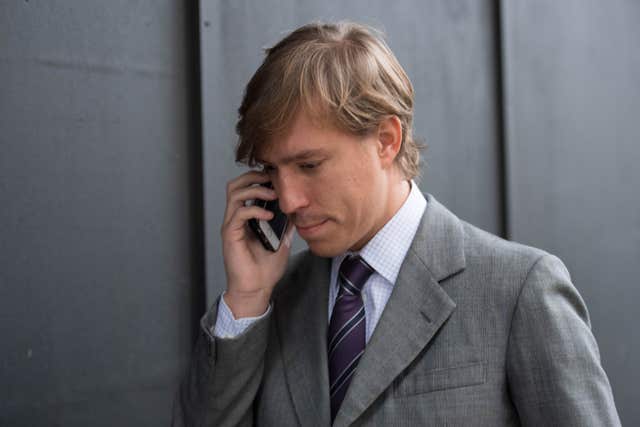 Mr Justice MacDonald heard that the couple began a relationship in 2004, married in 2006 and had two children.
Princess Tessy, who was born Tessy Antony, was not of "royal descent" but had been recognised as a member of the royal family and granted her title by royal decree, the judge was told.
When married, they had lived in the United States and London.
Their marriage broke down during the summer of 2016 and another judge granted a divorce decree – a decree nisi – in February 2017.
Mr Justice MacDonald said he had decided that Princess Tessy, and the children, could live in a property the couple had shared when married.
He said the prince would pay the princess "nominal" maintenance and pay child maintenance of £4,000 a year per child.
The judge said he had examined "the relatively complex financial arrangements" of the Luxembourg royal family during the trial.
He included in his ruling a statement the prince had made during the trial.
"We married young and much has been expected from the applicant in her role as princess," the prince had told the judge.
"She undertook that role with grace and represented my family well, for which I am grateful to her."
Mr Justice MacDonald added: "At its heart, this is simply a sad case about a young couple who determined to marry for love despite the considerable challenges posed by the way in which history, tradition and chance had conspired to define their respective social status and to shape attitudes towards their marriage.
"It is a case about a couple who thereafter, for a time, were happy together, before the fairytale soured."
Princess Tessy had been unfairly "traduced" by some journalists, Mr Justice MacDonald said.
He said she had been "labelled in some sections of the foreign press" as a "gold digger" and an "incorrigible chaser of status".
"Nothing could be further from the truth," he said.
"The fact that the wife chose in these circumstances to pursue financial remedies, as is her right in accordance with the law, does not act to equate her with those people who cynically form relationships with partners in order to obtain money or status."
He added: "I take the view that the manner in which the wife has been traduced in some sections of the press by the use of that malign characterisation is both unfair and unwarranted."
Princess Tessy had told the judge that she was a "single mother of two European princes" and was "simply asking for a house for her and her children and some financial support".
The prince said he had already received "inheritance monies" totally more than £200,000.
He said his "prospects for any further inheritance" were "uncertain".
He said his father held the legal title to the homes they had shared in London and the USA.
The princess said the prince could rely on the "willingness" of his family to give him the money to meet any award the judge made.
Mr Justice MacDonald said they had run up nearly £500,000 in lawyers' bills between them.
Princess Tessy had not been represented by lawyers during the trial. A senior barrister represented the prince's legal team.
James Ewins QC asked questions on the prince's behalf and outlined arguments to a judge.
But Princess Tessy represented herself and acted as a litigant in person.
Mr Justice MacDonald said she had represented herself with "dignity and some very considerable skill".
The judge said what Princess Tessy, whose gross salary was £75,000, wanted had "evolved somewhat" during the hearing.
She said her annual budget for herself and the children was around £150,000 and she had initially asked for a £1.5 million lump sum plus money to buy a family home and a car.
In her closing submissions she had said she was "simply asking for a house for her and her children" and financial support.
The prince had said her claims for "maintenance" should be dismissed. He offered to pay £3,000 a year per child and offered to give her the family car.
The judge said he was satisfied that the prince did not "own a share of the beneficial interest in the former matrimonial home".
He said he had decided that he was "limited in this case" to making orders including providing the princess and children with a "licence to occupy" the home the couple shared when married, providing for "nominal spousal maintenance" and "periodical payments" of "£4,000 per annum per child".