Heroes of the London Bridge terror attack, including two who died trying to save others, have been recognised by the Queen for their bravery.
Victims Ignacio Echeverria and Kirsty Boden, killed during the atrocity in London last summer, feature on this year's Civilian Gallantry list.
Two police officers who confronted the attackers as they carried out their murderous rampage in the centre of the capital on a busy Saturday night are awarded the George Medal, for gallantry of an extremely high order.
British Transport Police officer Wayne Marques, left badly injured after fighting off all three terrorists armed with only his baton, said the recognition is "a silver lining to what was a tragic event".
The 39-year-old, who hopes to return to work soon, added: "(It's) a silver lining I hope that not just me but my colleagues and my family and the people who have supported this can take some form of comfort and pride from."
Metropolitan Police officer Charles Guenigault, who was off-duty at the time, recalled rushing to the aid of Pc Marques before he was also stabbed.
Two members of the public who in turn helped the Met officer, staying by his side from the scene right through to the hospital, receive the Queen's Commendation for Bravery.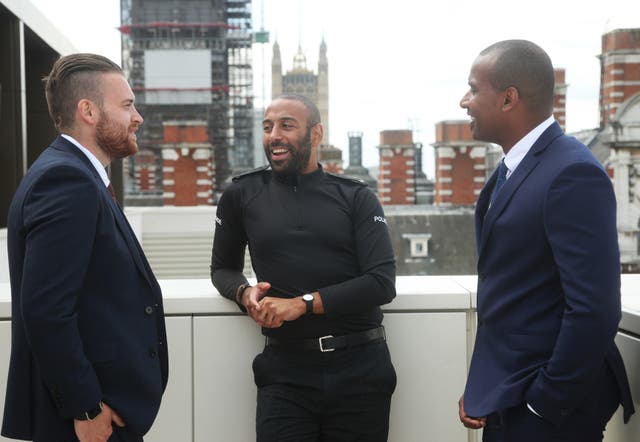 Ellen Gauntlett and Justin Jones may have saved Pc Guenigault's life, the awarding committee said.
The officer, who said he was shocked but proud to be given the medal, told of his gratitude to the pair for risking their own safety to help him.
He said: "It just shows you that you don't have to be a police officer to do something amazing as well."
Leon McLeod, who had been on routine patrol with Pc Marques, chased the terror trio and helped give first aid to some of the victims.
Pc McLeod said he was in a state of disbelief at being awarded a Queen's Gallantry Medal.
He said: "I've had pats on the back I suppose at work and people that know what's gone on but I've just not had anything like this. I wasn't ever expecting anything like this."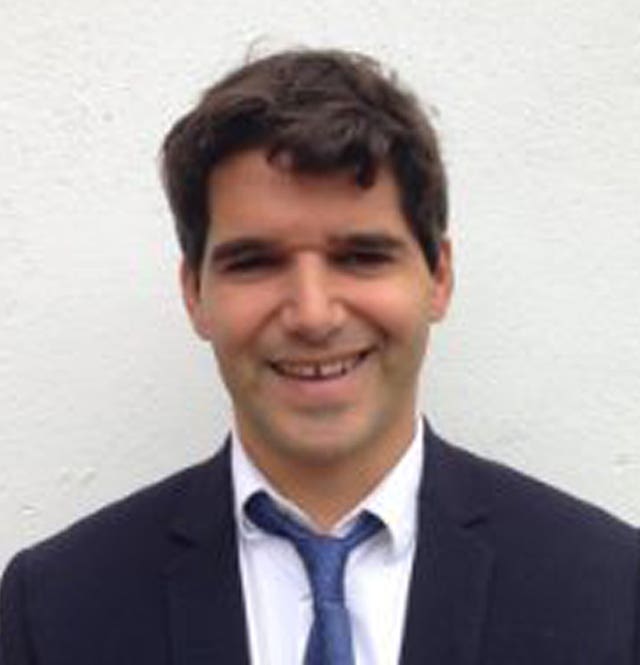 Mr Echeverria, who tried to stop the knife-wielding terrorists with only his skateboard, is posthumously awarded the George Medal.
The 39-year-old Spanish banker had undoubtedly prevented further loss of life by running towards the terrorists to allow others to escape, the awarding committee said.
The family of Australian nurse Kirsty Boden, 28, who was killed as she tried to help victims on the bridge, said they felt "very proud" of her for being awarded the Queen's Commendation for Bravery.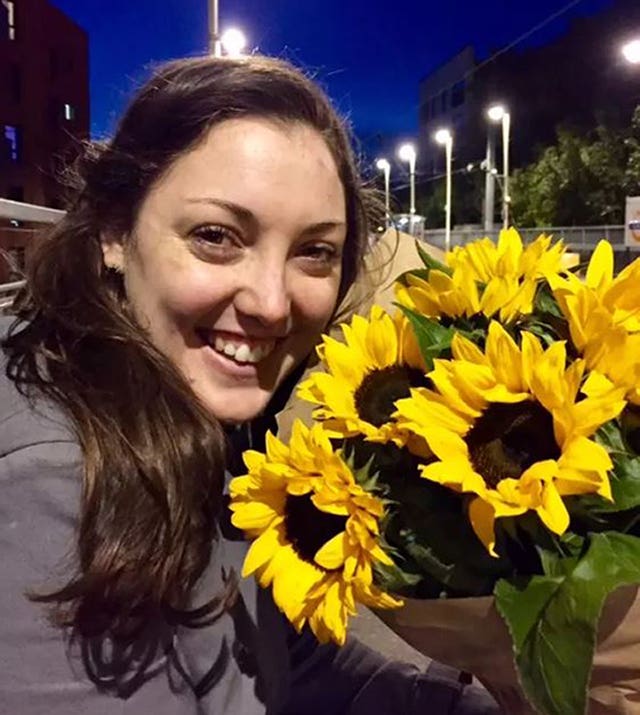 Mr Echeverria and Ms Boden were among eight people killed by terrorists Khuram Butt, Rachid Redouane and Youssef Zaghba on June 3 last year.
Romanian Florin Morariu, a baker who grabbed two bread crates and threw them at the terrorists when he was alerted to the attack, receives the Queen's Commendation for Bravery.
Others recognised in the 20-strong list include Hassan Zubier, who said he was "extremely honoured" to be awarded the George Medal after being injured while trying to help victims during a deadly knife attack in Finland last year.
Thomas Jackson, who died trying to save fellow Briton Mia Ayliffe-Chung during a frenzied knife attack at a backpacker hostel in Australia almost two years ago, is posthumously awarded a Queen's Gallantry Medal.
His parents Leslie and Sandra Jackson described it as a "bittersweet moment" for the family but said they were "inestimably proud" that his actions had been recognised.
Daniel Richards, who comforted Ms Ayliffe-Chung as she died, is awarded the same medal, in recognition of his attempt to protect her despite the risk to his own safety during the incident in Queensland in August 2016.
Four Border Force officers – David Sant, Lee Townsend, Stuart Woodland and Gareth Leadbetter – receive the Queen's Commendation for Bravery after saving 63 lives between them in two incidents involving vessels in trouble in the water in 2016.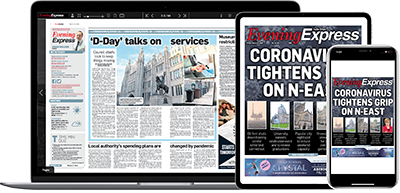 Help support quality local journalism … become a digital subscriber to the Evening Express
For as little as £5.99 a month you can access all of our content, including Premium articles.
Subscribe