A full scale replica of HM Bark Endeavour has been lifted over the Tees Barrage en route from Stockton to a dry dock in Middlesbrough.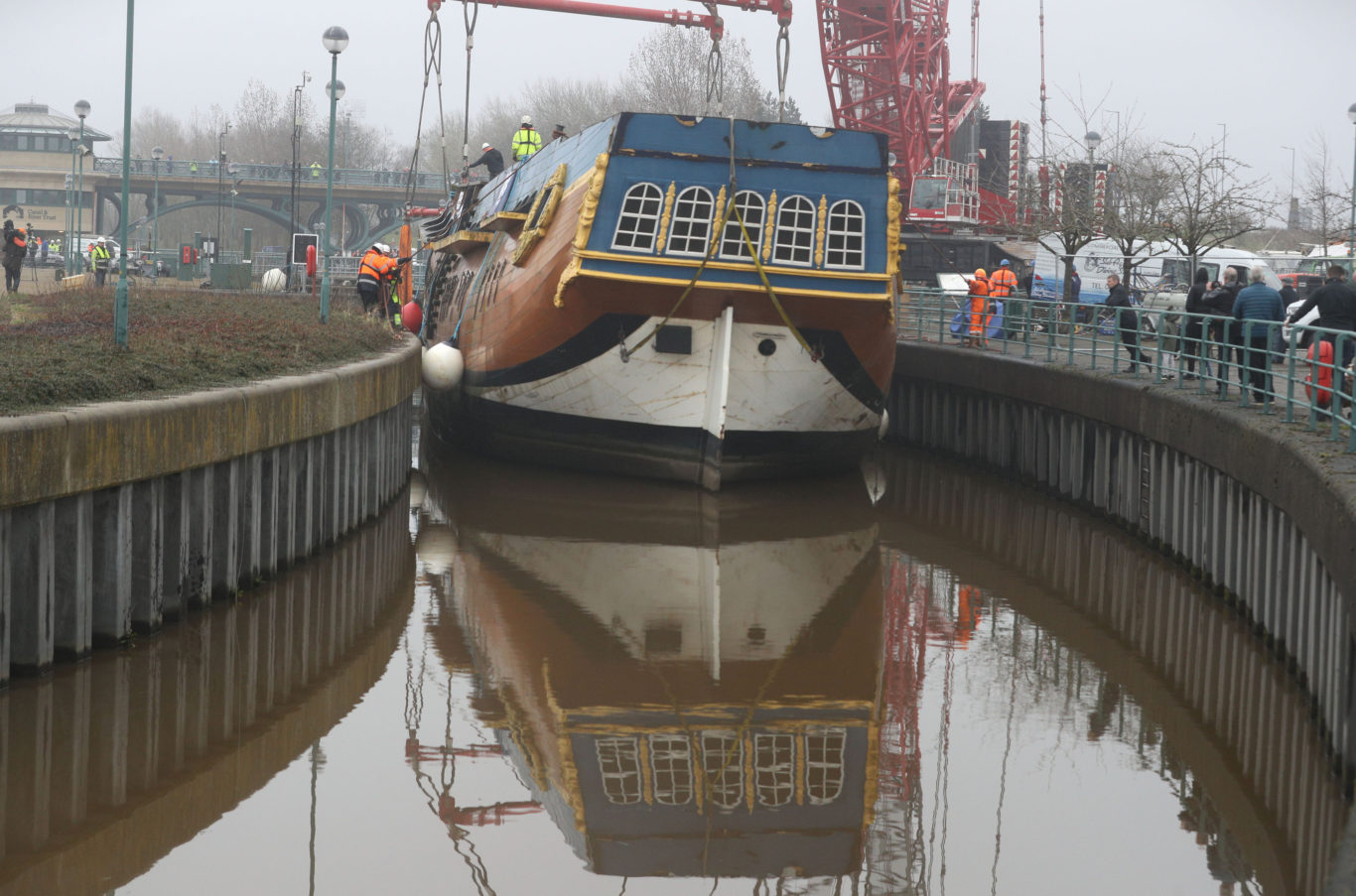 The original craft was commanded by Lieutenant James Cook when he charted New Zealand and discovered the eastern coast of Australia.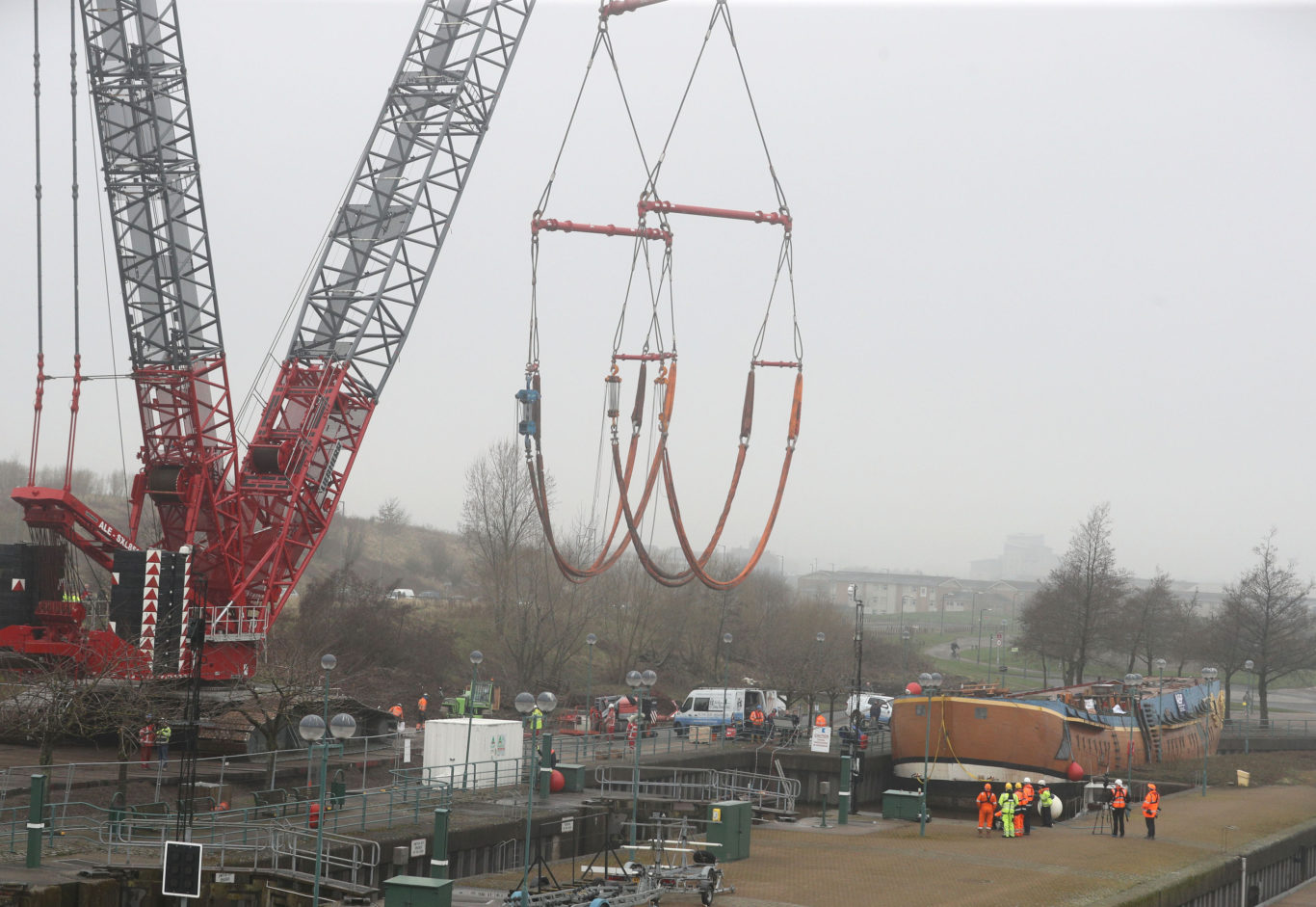 After the refit, the vessel will head down the North East coast to Whitby, where it is expected to become a major tourist attraction for the Yorkshire seaside resort.