A young soldier who fatally shot himself at Deepcut barracks hours after he was told he would be discharged from the Army was let down by a lack of support from the military, a coroner has ruled.
Private Sean Benton, 20, died on June 9 1995 with five bullet wounds to his chest at the Surrey military base, following episodes of verbal and physical violence from a senior member of staff, and at least one attack by fellow juniors.
Coroner Peter Rook QC said a campaign by Pte Benton's family to hold a second inquest – 23 years after the first – was "vindicated" after exposing failures at the base.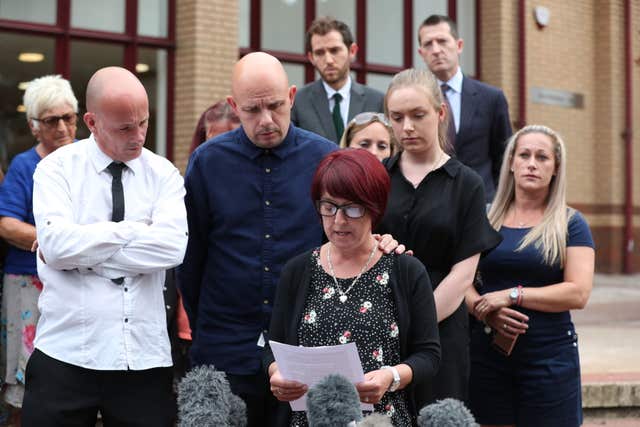 Speaking outside Woking Coroner's Court on Wednesday, the soldier's family said they would ask the police to open a criminal investigation into the death.
Pte Benton, originally from Hastings, was the first of four soldiers to die at Deepcut between 1995 and 2002 amid claims of bullying and abuse.
Privates Cheryl James, James Collinson and Geoff Gray also died from gunshot wounds.
Pte Benton's inquest, which began in January and heard from more than 170 witnesses, recorded how he had gone from being "bubbly" and a joker to being much more withdrawn.
He had got into drunken fights and was prone to bouts of violence and insubordination, witnesses said.
But there was also evidence of bullying, particularly from Sergeant Andrew Gavaghan, the coroner saying he was satisfied the officer punched and kicked some trainees, abusing his power to do so.
Mr Rook added: "What made Sgt Gavaghan particularly memorable was his use of a management tool – play-acting his 'twin brother'.
"At times he did lose control of himself."
Mr Rook recognised Pte Benton was picked on at a time when he was developing an emerging personality disorder which made it hard for the soldier to deal with personal and professional challenges.
He said: "It is likely that these events eroded Sean's resilience and compromised his tolerance of stress.
"They may well have had a particularly adverse effect upon Sean because of his emerging personality disorder."
He said it was "possible" but not probable these events contributed to Pte Benton's decision to kill himself.
In his final remarks, the coroner said: "In the face of clear evidence of deterioration in Sean's physical and mental condition during the weeks before June 9 1995, there was a failure by the Army properly to provide appropriate welfare supervision and support to Sean.
"Had he been offered, and accepted, such support it is possible that Sean would not have taken the fatal action he did.
"However, the evidence does not establish that this would probably have been the case."
The coroner described a litany of failures with the original investigation into Pte Benton's death.
He said he was hampered by a failure to preserve evidence, poor photographs of the scene and a lack of scrutiny of witness accounts, among other things.
He said: "Even by the standards of 1995, the investigation into Sean's death was woefully inadequate."
The court heard Pte Benton was embarrassed about being discharged from the Army and concerned for his future prospects in the hours before he died.
The coroner said it was a failure by Deepcut staff to circulate a message that the distressed Pte Benton was not to be allowed near any weapons.
It meant he was able to trick a fellow junior officer that he was to relieve her guard duty, giving him access to a rifle. He took himself away and fired two rounds into his chest.
The coroner recorded a verdict of suicide.
Speaking outside court, the soldier's sister Tracy Lewis said: "Sean said he wanted to travel the world and support peacekeeping overseas. Instead, what he got was bullying, violence and a terrible lack of care.
"When his mental health fell apart, the people in his chain of command who should have looked after him either did not do, or made things worse.
"The Army will say things are different today but I don't believe enough has changed."
She was supported outside by Pte Benton's twin brother Tony Benton.
Their parents Linda and Harry died before permission for the second inquest was granted.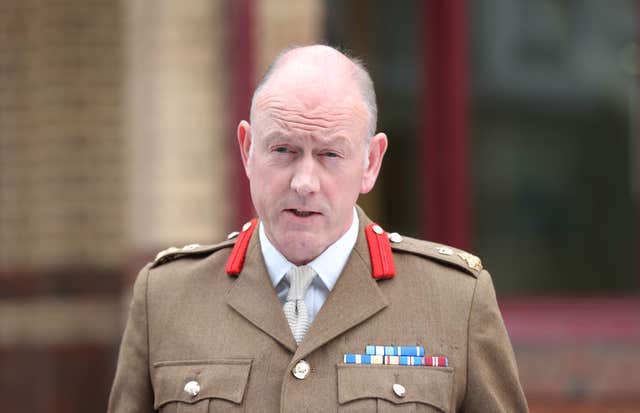 In a statement, Brigadier Christopher Coles, head of the Army personnel services group, said: "In every area relevant to Sean's death, the army has made significant changes in how we train and care for trainees both at Deepcut and at all our other training establishments.
"The four deaths at Deepcut, and our desire to learn the lessons from them, have been at the heart of the improvements the army has made.
"I assure you we will take on board all the findings made by the Coroner today."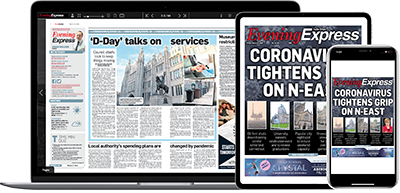 Help support quality local journalism … become a digital subscriber to the Evening Express
For as little as £5.99 a month you can access all of our content, including Premium articles.
Subscribe