Two young deer trapped in a swimming pool were rescued thanks to four persistent police officers.
Officers were called to a house in Parma, Ohio, on Sunday after the homeowner spent over an hour unsuccessfully trying to get the two fawns out of their pool.
Bodycam footage posted on the Parma Police Department's Facebook page show's four officers eventually managing to coax the two deer out of the water.
The post read: "The deer were tired, but happy, as you can hear them let out a 'cheer' of appreciation after being rescued!"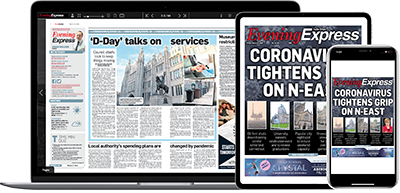 Help support quality local journalism … become a digital subscriber to the Evening Express
For as little as £5.99 a month you can access all of our content, including Premium articles.
Subscribe