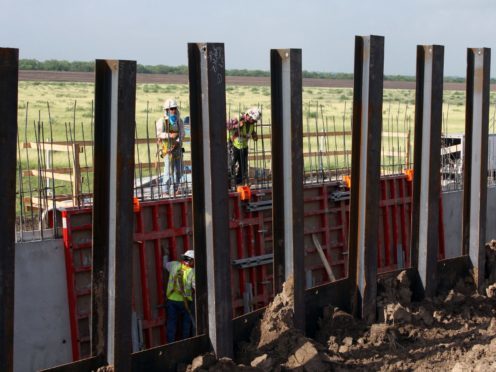 A border wall between the US and Mexico will harm endangered plants and animals and cause trouble for the growing ecotourism industry in Texas, scientists say.
According to researchers from the University of Texas, the state has roughly 1,200 miles of border with Mexico which, if walled off, could contribute "to habitat destruction, habitat fragmentation and ecosystem damage".
The team came to their conclusions after reviewing 14 scientific publications that looked at effects of existing walls and fences on the border.
In a letter published in the journal Frontiers Of Ecology And The Environment, they outlined concerns including habitat destruction and degradation that could be caused by the construction of the wall.
One of their key worries is damage to the rare Tamaulipan thornscrub, a subtropical, semi-arid vegetation located on either side of the Lower Rio Grande Valley National Wildlife Refuge, which sits between the borders of Texas and Mexico.
According to Dr Norma Fowler, a professor in the Department of Integrative Biology at the University of Texas, the living things that depend on the thornscrub would lose access to some of the last remaining patches in Texas if the wall was to be built.
Other species affected would include the endangered wildflower Zapata bladderpod and the threatened whiskerbush cactus.
According to the researchers, the ocelot, a small native wildcat listed as an endangered species, would see its numbers dwindle further from the current 120 if the wall was to be built.
The team also expressed concern about how the wall would have to be set back by at least a mile from the river because it cannot be built in the flood plain of the valley.
This, according to the scientists, has the potential to damage the valuable forest ecosystem along the river, cutting off organisms that need to get to the river.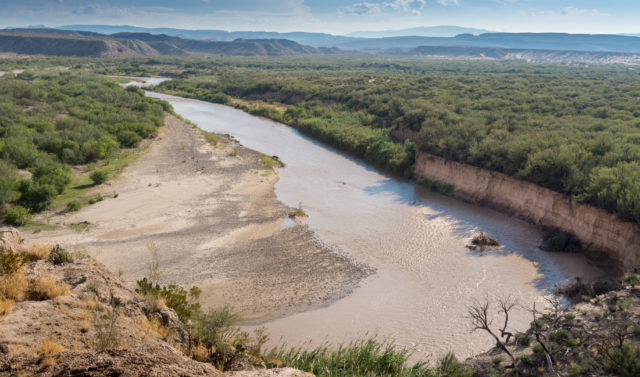 Dr Tim Keitt, also a professor at Texas University's Department of Integrative Biology, said: "Even small segments of new wall on federal lands will devastate habitats and local recreation and ecotourism."
The valley is currently a popular destination for birdwatchers because rare tropical birds such as the green jay and the Altamira oriole frequent the area.
The researchers wrote: "If ecotourism declines significantly because access to preserves has been impeded, there may be negative economic impacts on the region.
"On the other hand, if the barriers are not far enough from the river, they may trap wildlife escaping from floods, and may even act as levees, which tend to increase downstream flooding."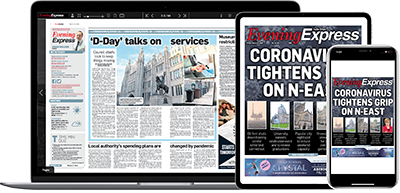 Help support quality local journalism … become a digital subscriber to the Evening Express
For as little as £5.99 a month you can access all of our content, including Premium articles.
Subscribe