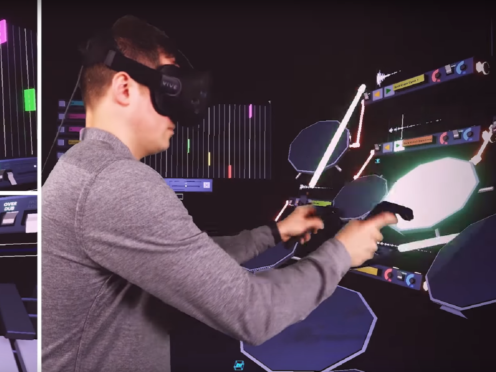 This is it – this is the moment in which we come full circle. A YouTuber has performed a cover of Jamiroquai's Virtual Insanity using instruments in virtual reality.
Chase Holfelder, a musician and former software UX designer, twisted his new technology – in this case, the HTC Vive Virtual Reality headset – to create a cool rendition of the 1996 hit.
The entire performance is pretty captivating, and sees Holfelder hitting virtual keyboard keys, a virtual drumkit… even a virtual hand clap.
The graphics were made possible in collaboration with VR Scout, an "immersive media company" which highlights advancements in virtual reality.
The team fused Holfelder's performance in front of a green screen with what he could see through the headset, to create one seamless video.
Holfelder told the Press Association: "(VR Scout) have a unique way of filming VR called "mixed reality", which allows a real-life camera to be accurately tracked in the VR world.
"This allows the camera to not only record the VR participant, but also the virtual world around them, at the correct perspective."
Holfelder and the team also got creative in sourcing the sounds to put the song together.
The track was created in SoundStage, a VR music-making tool, and used samples from various VR video games and animated shows such as Job Simulator and Rick and Morty.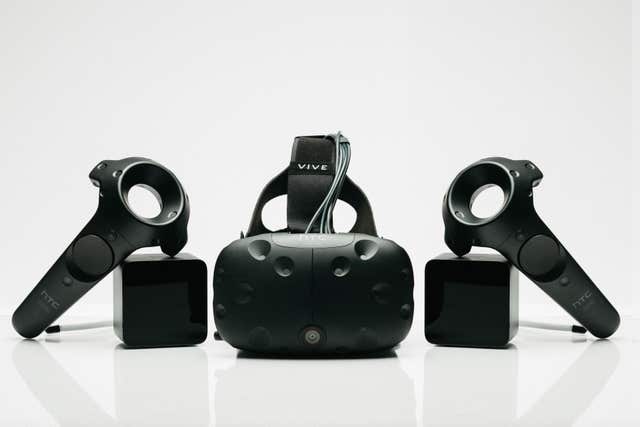 The singer used virtual shakers and even a virtual xylophone made out of skeleton bones to enhance the track with percussion sounds.
The vocals are all his own, however. The result is a smooth-sounding track which doesn't sound too different from the original.
If you are now hooked on Holfelder, he has produced plenty more mind-blowing covers of some of the world's best-known songs using different techniques.
His first video was a cover of the US national anthem in minor-key, i.e. a sad-sounding version, which to date has almost three million views on YouTube.
More of his work can be found here.