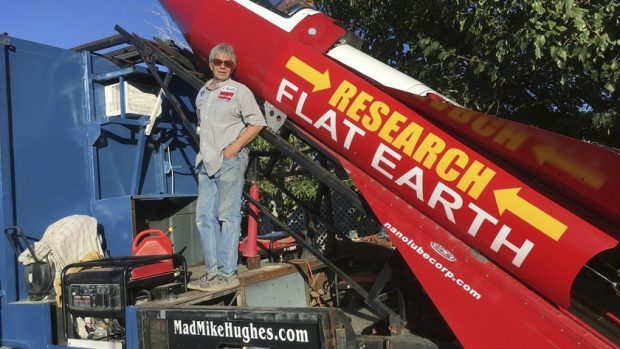 A limousine driver will launch himself into the atmosphere in a homemade rocket on Saturday in an attempt to prove the Earth is flat.
"Mad" Mike Hughes, a self-taught rocket scientist, will fly on his contraption in Amboy, a ghost town in California's Mojave Desert.
A limo driver by profession, the 61-year-old has spent the last few years building his steam-powered rocket using salvage parts in his garage.
His main sponsor is the Research Flat Earth group – which rejects the general consensus that the Earth is spherical.
The project, which cost Hughes around $20,000 (£15,000), will see him launch himself into the atmosphere and travel about a mile at a speed of roughly 500 miles per hour (800kph).
He will reach an altitude of about 1,800ft (550m), where he will take photos and see Earth from above with his own eyes.
According to research published in 2008, for the curvature of the Earth to be visually discernible to the human eye, an aircraft needs to be at least 50,000ft (15km) above ground.
Hughes told the Associated Press: "I don't believe in science. I know about aerodynamics and fluid dynamics and how things move through the air, about the certain size of rocket nozzles, and thrust.
"But that's not science, that's just a formula. There's no difference between science and science fiction."
Hughes constructed his latest rocket in Apple Valley, California, and got permission from Amboy's owner Albert Okura, who purchased the rights to the town in 2005, to launch the rocket.
On the morning of the launch, Hughes will heat around 320 litres of water in a stainless steel tank which will power the rocket.
He is expected to blast off between 2pm and 3pm ET (7pm-8pm GMT), with the event to be televised on his YouTube channel. Hughes will use two parachutes to land back on Earth.
After the launch, Hughes said he will announce plans to run for governor of California. His future ambitions also include an excursion into space.
He said: "A guy who builds his own rocket in his garage about to jump a mile is pretty cool.
"It's the most interesting human-interest story in the world."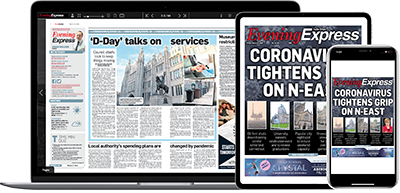 Help support quality local journalism … become a digital subscriber to the Evening Express
For as little as £5.99 a month you can access all of our content, including Premium articles.
Subscribe