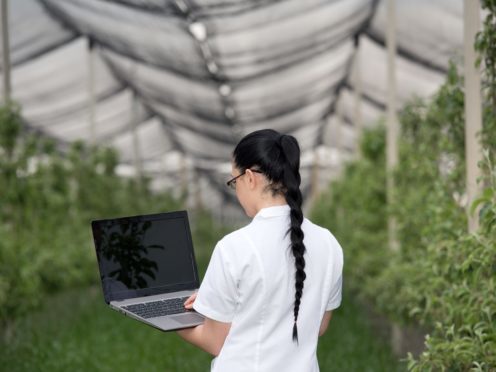 A US scientist is bringing her colleagues into classrooms across the world by matching scientists with schools for Skype sessions.
Sarah McAnulty, 29, a PhD candidate and squid biologist at the University of Connecticut, put her anxiety about the election of Donald Trump in 2016 to good use by starting Skype A Scientist.
"I thought that all that anxious energy provided a real opportunity to harness it to do something good," said McAnulty.
"I thought hard about what we could do as a scientific community to connect with non-scientists and while talking to other scientists interested in science communication on Twitter, decided that communication with classrooms would be a good place to start."
The idea started small, with two forms, one for teachers and one for scientists. McAnulty would match them manually. However, the project quickly grew.
Since the Skype A Scientist programme was set up in 2017, 6,800 classrooms have signed up from over 40 countries. It is completely free and matching of classrooms and scientists is now automated, thanks to McAnulty's friend David Jenkins, a bioinformatician at Boston University, who wrote a specific program for the task.
All teachers have to do is go to the project's website, fill in a form and wait to be matched with a scientist in the field of study they have requested.
Once matched, the scientist and teacher communicate to pick a date to have their session. The scientist will likely give the teacher some material to have the students review before the session, and then children will be encouraged to ask questions of the scientist.
"We have scientists that speak many languages so if there's a classroom that can't conduct the session in English, we can probably accommodate them," says McAnulty.
McAnulty is particularly focused on changing the stereotypical view of scientists in media as "these cold, calculating, often white males with a complete lack of social skills", like the men in sitcom The Big Bang Theory.
"Scientists come in every shape, colour, gender, and sexual orientation out there," she said.
"It's great for kids interested in science to connect with scientists who look like them, especially those that are from groups that are under-representing in science."
McAnulty also sees the project as an important way to combat a seemingly growing mistrust in science, for example, anti-vaccination messaging.
"I feel like a big reason a lot of this misinformation is generated and spreads so easily is just a general lack of trust between scientists and non-scientists," she said.
"I believe that getting kids and adults talking with real scientists will show them that scientists are just normal people who happen to spend their lives in a lab instead of an office.
"We scuba dive, we rock climb, we paint, love sports, we write creative fiction, we have interests just as varied as everyone else."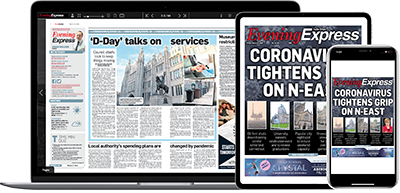 Help support quality local journalism … become a digital subscriber to the Evening Express
For as little as £5.99 a month you can access all of our content, including Premium articles.
Subscribe